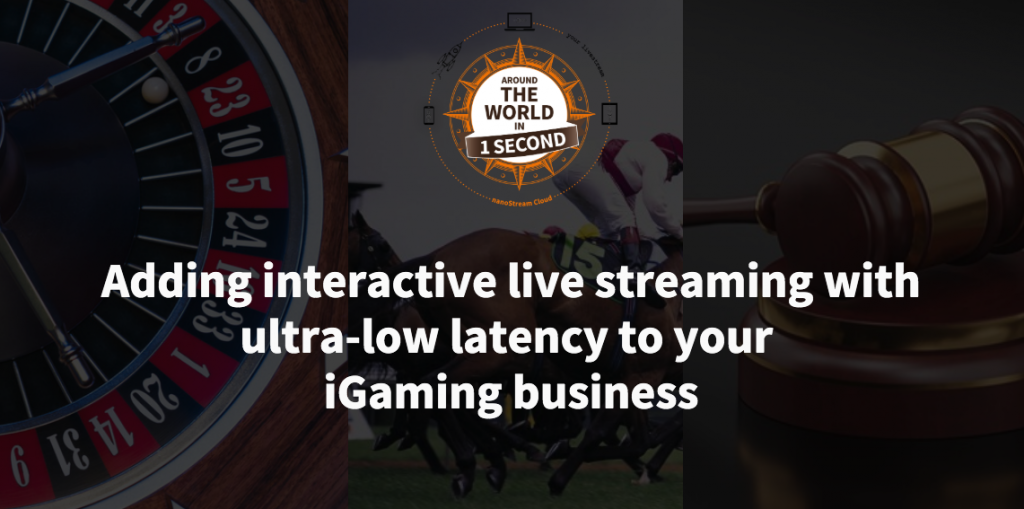 Jump directly to our igaming landing page!
The gaming industry has been changing a lot over the past few decades. Can you imagine that until recently you needed to go to local casino, betting office or sports site, or get on a flight to a city like Vegas to place a bet on a game?
Luckily these times are over. Real-time live video streaming is a rising trend that came to stay. By adding Live Video Streaming with nanoStream, you can now be part of any game on any device, using a computer, smartphone or tablet.
Players from all over the world can now join an event and place bets for a game, auction, or race from the comfort of their homes… I mean, when using the right technology, of course.
Why do we say that?
The answer is simple: to make the gaming experience fair and usable, you need to guarantee that all the players are watching and listening to the game at the same time.
That is when latency comes on board!
HOW LATENCY AFFECTS YOUR IGAMING LIVE VIDEO STREAMS
Long delays can be very harmful to several live streaming uses. However, interactive applications like gaming and betting are probably on the top of this list.
Choosing the right technology means everything to the success of live streaming your iGaming business. A proper solution will help you to create what we call interactive live streaming, minimising the latency from the camera to the viewer to around 1 second, to ensure interaction with your audience. You can learn more about latency here.
CHOOSING THE CORRECT LIVE VIDEO/AUDIO STREAMING SOLUTION FOR YOUR IGAMING BUSINESS
Traditional protocols for live video streaming can have a latency period of up to 30 or even 60 seconds (e.g. HLS). This is unusable for an interactive use case such as iGaming, that needs real-time video for true audience engagement.
nanoStream H5Live Player comes to close this gap. Together with nanoStream Cloud, they make a powerful live streaming solution for use cases that truly rely on user engagement on any device with the same player.
nanoStream Cloud was developed to truly minimise the latency for interactive use cases as iGaming. By having full control over your workflow, nanoStream Cloud avoids issues caused by mix and match of vendors and technologies that could increase latency. At the same time, H5Live Player is based on the unique protocol H5Live, which ensures ultra-low latency of around 1 second all over the world. This combination gives you a bullet-proof live streaming workflow for your live casino. You can learn more about nanoStream Cloud here.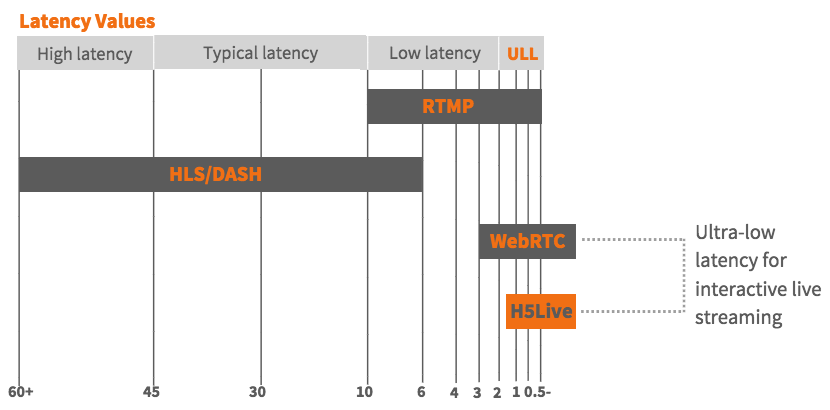 As mobile gaming is growing fast, playback on tablets and smartphones is as important as in desktops. That's why nanoStream Cloud enables you to reach mobile devices and still have ultra-low latency. Through its browser-based playback technology, your players won't need plugins to access your streams, and will be able to do it from any device as simple as one click. Reaching any device with an easy-to-use browser-based player experience is an unique advantage of nanoStream Cloud.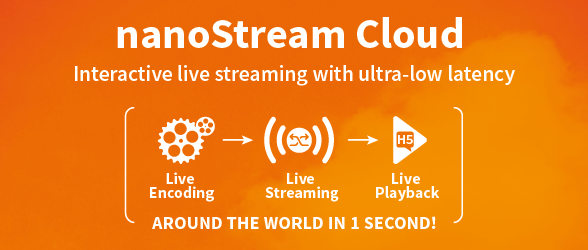 To ensure your games can easily scale to any audience size, anywhere in the world, nanoStream Cloud includes a powerful ULL (ultra-low latency) CDN with POPs (Points of Presence) in different regions, bypassing any geographical distance and audience size limitations. You can read more about nanoStream Cloud as your ULL CDN here.
Last but not least, nanoStream Cloud now also includes powerful Analytics and Metrics to improve your QoS (Quality of Service), providing your business valuable information:
Monitor the data traffic
Have a worldmap view of your Ingests and Viewers
Check the quality of your stream delivery
Create business intelligence by using tagging
And much more!
nanoStream Cloud takes your live streams around the world in 1 second!
Joining Sigma Malta? Book a meeting!
Interested on a browser-based workflow? Check nanoStream Webcaster for plugin-free browser-based live encoding.
Already have a live streaming workflow? Enter your live RTMP stream url and go live now in ultra-low latency using nanoStream Cloud as your ULL CDN.