In this article, you learn how to use your PC or Mac to send a live stream to nanoStream Cloud with the free OBS (Open Broadcaster) Software.
nanocosmos is proudly sponsoring the OBS project to be a reliable software for live streaming. nanoStream Cloud is now available as a streaming destination for better automatic setup in OBS!.
Also watch our video tutorial!
This is an example to show how easy it is to get started. nanoStream Cloud also works with other software and hardware encoders, like Wirecast, VMix, or professional hardware like a JVC connected camera or Videon or Teradek.

What you need:
A computer (Windows/MacOS/Linux)
A web camera connected to your computer (you can also use a video file with OBS to emulate a live source)
OBS software (Open Broadcaster Software, free to use)
1. Download the OBS software to your computer for free with this link: https://obsproject.com/
2. Open OBS and make sure your webcam (internal or external) is connected to OBS.
(If not visible directly, click "Sources/Add Video Capture")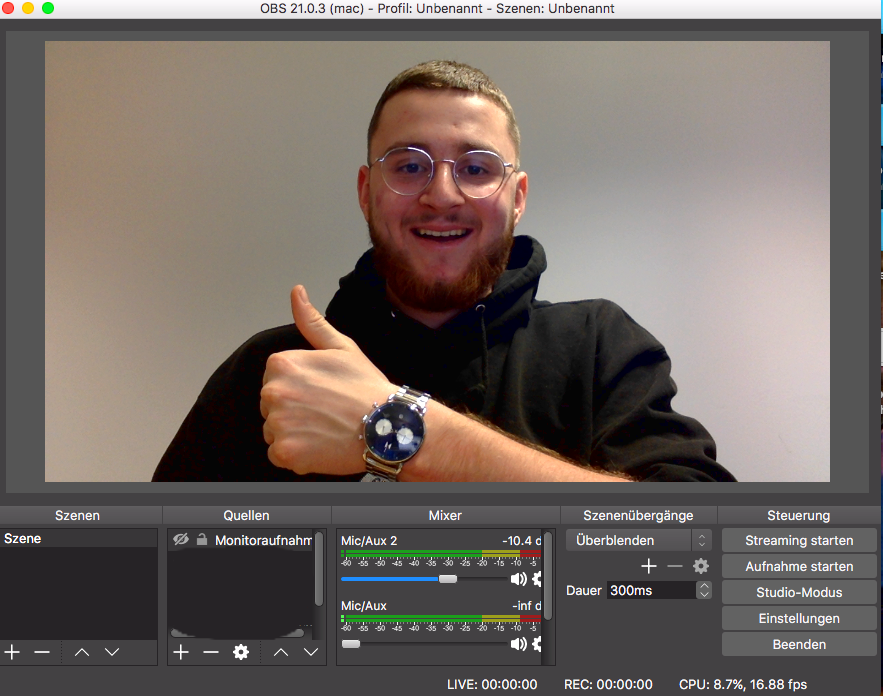 3. Go on "bintu.nanocosmos.de", log in with your bintu account (if you don't have one yet you can simply sign up for one) and create a new nanoStream.
Note: the following screens are from the bintu version 1.0 – there is now a newer version of the nanoStream Cloud Dashboard available with more features and a user-friendly design.
You can find a nanoStream Cloud Frontend Tutorial in our docs.
4. In OBS click on "Settings" and then on "Stream". Make sure to put the "Service" on "Custom Streaming Service". Now you can fill in the stream URL and the stream key from your created nanoStream from bintu. So in bintu go to "RTMP Ingest" and copy the stream name to then paste it into OBS where it says "Stream Key". Do the same with the URL from bintu and paste it into OBS where it says "URL".
Click on Output, Select Output Mode: Advanced, Select Encoder: x264, Select Rate Control: CBR, Select Bitrate: between 500 kBits/s – 800 kbits/s – 2000 kBits/s (See the
separate article for detailed configurations
)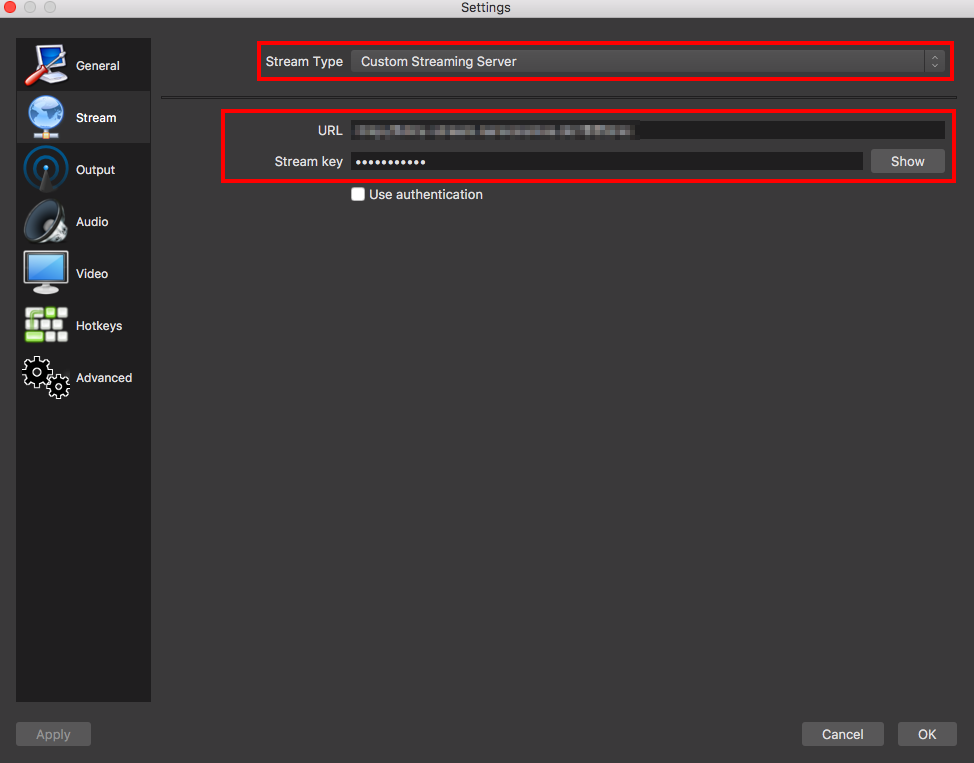 5. Once that is done you can click on "OK" or adjust the video and audio settings as needed.
Before starting the stream, you might consider fine-tuning the encoder software for low latency, Please check the description here.
6. Now you can start the live stream by clicking on "Start Streaming". The livestream will now get sent to our nanoStream Cloud and from there to our unique H5Live Player which enables the live playback in any HTML5 Browser, on any device, all around the world.
7. If you now want to play back your own nanoStream go back to the bintu page with the RTMP Ingest, then scroll down to where it says "Playouts" and click on the link underneath "live (H5Live Low Latency)". This will redirect you to the H5Live Player.
8. Sit back end enjoy the ultra low latency live playback of your own nanoStream with a latency of about 1 second.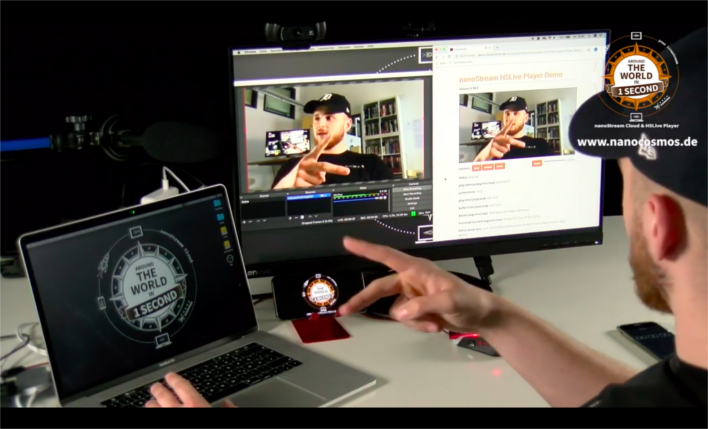 9. To end the live stream just go back into OBS and click on "Stop Streaming"

If you have any more questions feel free to watch our YouTube Tutorial on how to use OBS as a live encoder for your nanoStream!