When using nanoStream Cloud and H5Live Player for Ultra-Low-Latency Live Streaming, you may want to connect your own Live Encoder / Broadcaster software. This is a very easy-to-use workflow.
OBS, or Open Broadcaster Software, is a free open-source live encoder software for Windows, MacOS and Linux platforms.
(Update 2021: nanocosmos is proudly sponsoring the OBS project to be a reliable software for live streaming. Also nanoStream Cloud is now available as a streaming destination for better automatic setup in OBS!).
How to setup the live stream broadcast to nanoStream Cloud with OBS
Also check our documentation web site
In OBS: Open Settings, Stream
Select Custom Streaming Server
Copy the nanoStream Cloud / bintu info:
RTMP Ingest URL to the URL field and the RTMP Stream Name to the Stream Key field
Click on Output
Select Output Mode: Advanced
Select Encoder: x264
Select Rate Control: CBR
Select Bitrate: between 500 kBits/s – 800 kbits/s – 2000 kBits/s
(See the quality recommendations below)
Optional Settings

You might also want to adjust the video size: "Video/Output Resolution", we recommend using either 640×480 (Standard) or 1280×720 (HD)
Select Keyframe Interval: 2 seconds
Select Profile: Baseline (Main and High would also work)
Select Tune: Zerolatency
Select X264 Options and enter "b-pyramid=0"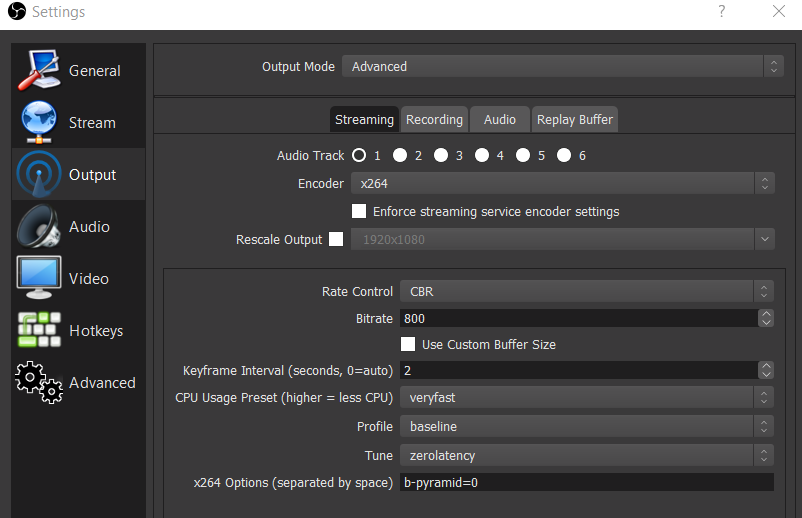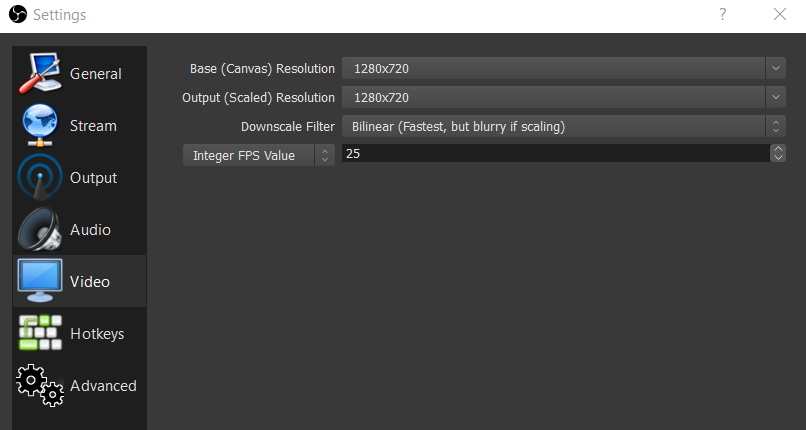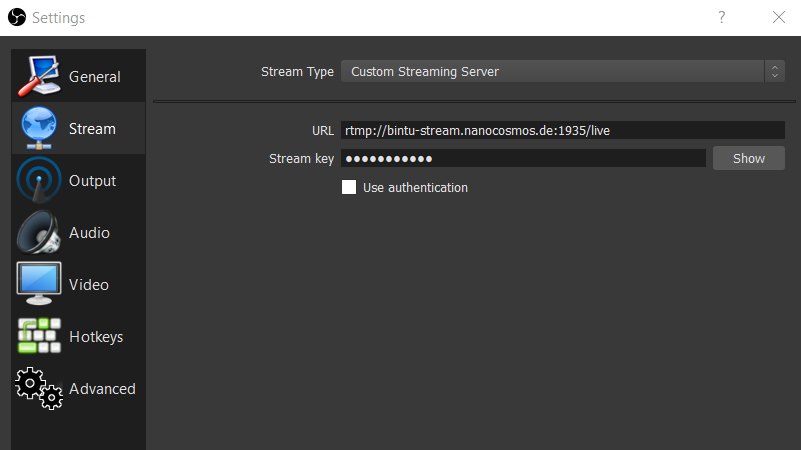 Live Stream Quality
Video quality is primarily decided by
video resolution and bitrate of the encoder configuration
CPU and system performance of your camera and PC / Laptop
Network capacity
All factors have an impact on quality. If you try to turn bitrate and resolution very high, but your system and the whole network does not support it, you will get bad results.
Recommendation
Start with the lowest acceptable quality, like medium resolution and bitrate, like 640×480 1000 kBits/s or 1280×720 2000 kBits/s.
Test the whole setup end-to-end, including playback on several devices