The World Chess Championships ended this Wednesday after 19 days, 12 long games and a tiebreaker session of four games. Magnus Carlsen won, confering him the title of World Champion the third year in a row.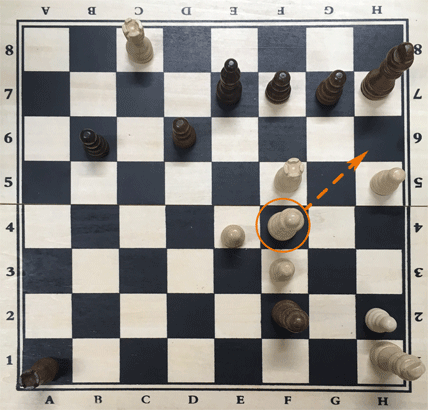 Carlsen's winning move in the 4th tiebreaker game.
If you couldn't attend the Championship in New York, with tickets priced at 200$, chances are you followed the matches or commentary on a live stream produced by nanoStream customers, either within an app, or with our unique plugin-free H5Live playback technology for web browsers.
Low latency live streaming software and services by nanocosmos enable real-time viewing, so that the fast tiebreaker rounds could be watched with no delay. nanoStream products work on any device and cross-platform, so live streams can be watched from a laptop, tablet, or on your smartphone during the commute.
The live streaming applications transmit live videos of the players, in close-up or bird's eye view, and the movement of the figures on the chessboard simultaneously.
Additionally, the tournament's score is update live through metadata transmission with nanoStream's bintu.live streaming management software.
Find more nanoStream use cases here.
DLook – Live sports streaming from a backpack