Why is low latency so important for your live streaming projects?
Latency is a critical factor in many live video streaming applications.
Any kind of video communication requires low latency like conferencing, debating, betting, live auctions, medical consulting, or apps where entertainers or influencers can interact in realtime with their fans.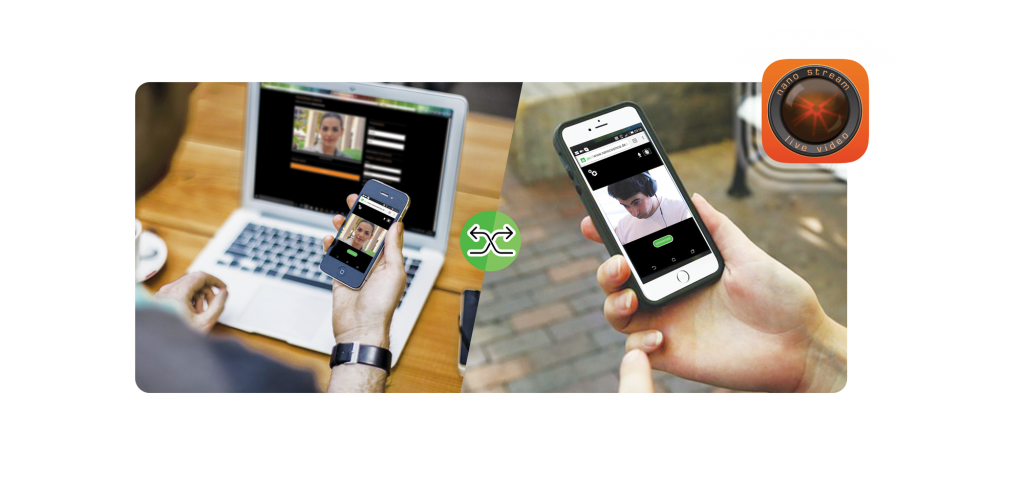 What is latency?
Latency is the time between the capturing of a video frame and the playback of this same frame.
For internet streaming applications, latency may be added by all components in the streaming workflow, the camera/encoder, upstream network, streaming server, downstream network, or video player on the viewer side.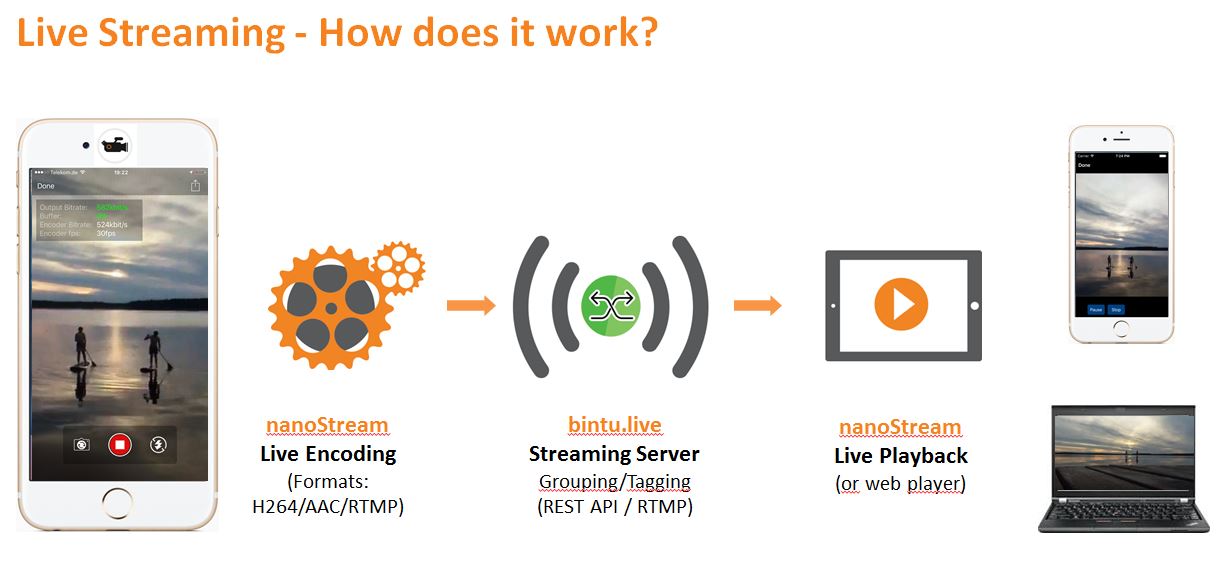 Usually latency is created by buffering the video frames on either of these components. For 25 fps video, a video buffer of 50 frames creates 2 seconds latency.
Buffering adds latency
For broadcast applications, a video buffer makes a lot of sense to compensate against network interruptions. This is why video streaming applications for live broadcast usually result in a very long latency. Video streaming formats like HLS or MPEG DASH inherently add a certain buffer to the stream. You may have noticed this when watching a sports game over IPTV or a web site, and listening to a the radio comment of this game the same time. The radio channel has a very low latency, whereas the video stream is delayed for several seconds.
Currently, the average latency time in these kinds of applications is around 30 seconds or higher, from the camera to the viewer.
Low latency requirements
For video communication applications for businesses such as auctioneers, betting agencies, or unified communications providers, a minimum latency is highly important. The exact value of the end-to-end latency might vary and the requirements are starting below 8-10 seconds down to less than 1s.
What guarantees low latency for time-sensitive cases?
As buffering can happen on all parts of the streaming workflow, it is highly important to have control over all components involved in the streaming architecture, starting from the encoder, to the server, and the player.
It is also very important to consider the right streaming format and architecture. Using existing HTML5 technologies like HLS or DASH usually creates longer latency, whereas the RTMP or WebRTC formats are able to create lower latencies.
With the newest nanoStream developments in encoding, streaming, and playback software, we offer end-to-end low latency results that benefit our customers in diverse use cases.
Using the new nanoStream H5Live Distribution and Playback technology, you can create a low latency user experience in any HTML5 browser, plugin-free.
Our professional support and consulting and advice lets you choose the right platform and adapts easily to your live streaming use case. The unique nanoStream cross-platform technology and our new bintu.live streaming platform allows you to run the best possible live streaming experience on mobile, browser-based and desktop platforms on any device.