nanocosmos Executive Prediction for 2017 in Streaming Media Magazine.
I need low latency for live video – but the Flash player is no longer supported! How can I solve this?

Live video is getting more and interactive, which requires bidirectional communication with low latency. Bets and auctions that are streamed live, or video communications via live chat require latency below 1 or 2 seconds for an approved buyer experience. How can we guarantee low latency playback?
Read our prediction for live video in 2017 in full in Streaming Media Magazine's European Edition , Winter 2016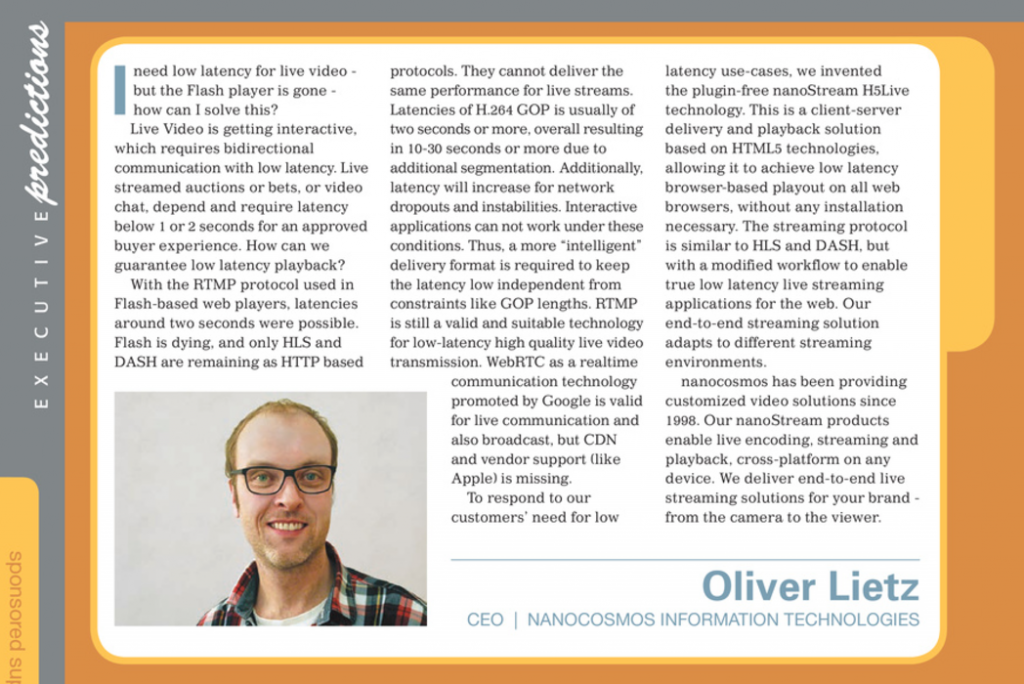 Test the new nanoStream H5Live Player for low latency live streaming below 2 seconds. Plugin-free, on any browser!