Recruitment can be a tedious task for both sides. As a manager you might dread sorting through piles of identical CVs and cover letters. Jobseekers don't particularly enjoy putting together countless applications either and struggle with limited space and time. Based on nanoStream WebRTC and bintu.live, skillster facilitates a new way of recruiting, using personal skill testing and video to make the process easier and more enjoyable. The nanoStream end-to-end solution enables skillster to provide instant server-based streaming and recording.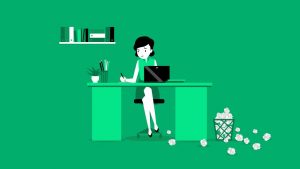 Job seekers stream and record a short video directly onto the platform, presenting their personalities and skills in more depth than a traditional cover letter would allow. The nanoStream WebRTC software creates a secure, high quality live recording to the nanoStream servers, which can be accessed as Video-On-Demand streams.
nanoStream WebRTC works plug-in free and cross-platform on WebRTC-enabled browsers (desktop and Android). The bintu.live stream management platform is used for grouping and tagging the live recordings.
After entering their skills and taking a personality test on skillster's platform, job seekers are matched to companies' professional and personal requirements. Instead of having to sort through all applications, companies can filter to easily find a match to the profile that they are looking for.
The skillster video recruitment program based on nanoStream technology is a response to the hassle of finding the right applicant or job. Through high quality and low latency streaming software, nanoStream enables the process from the video uploading to  streaming, storage, and playback. The skillster slogan "If it fits, it fits!" is not only valid for the recruitment process, but also for the cooperation of nanoStream software with innovative ideas for recruitment.
Find your perfect job match here.
Which nanoStream products match your video streaming business ideas?
Discover the features of nanoStream software here.
For more innovative ideas, see our selection of use cases.