nanoStream WebRTC solutions enable secure browser-based video communication in a wide range of use cases. Our customers' ideas range from unified communications in enterprises and business applications, to tools for better recruitment practices and education at a distance!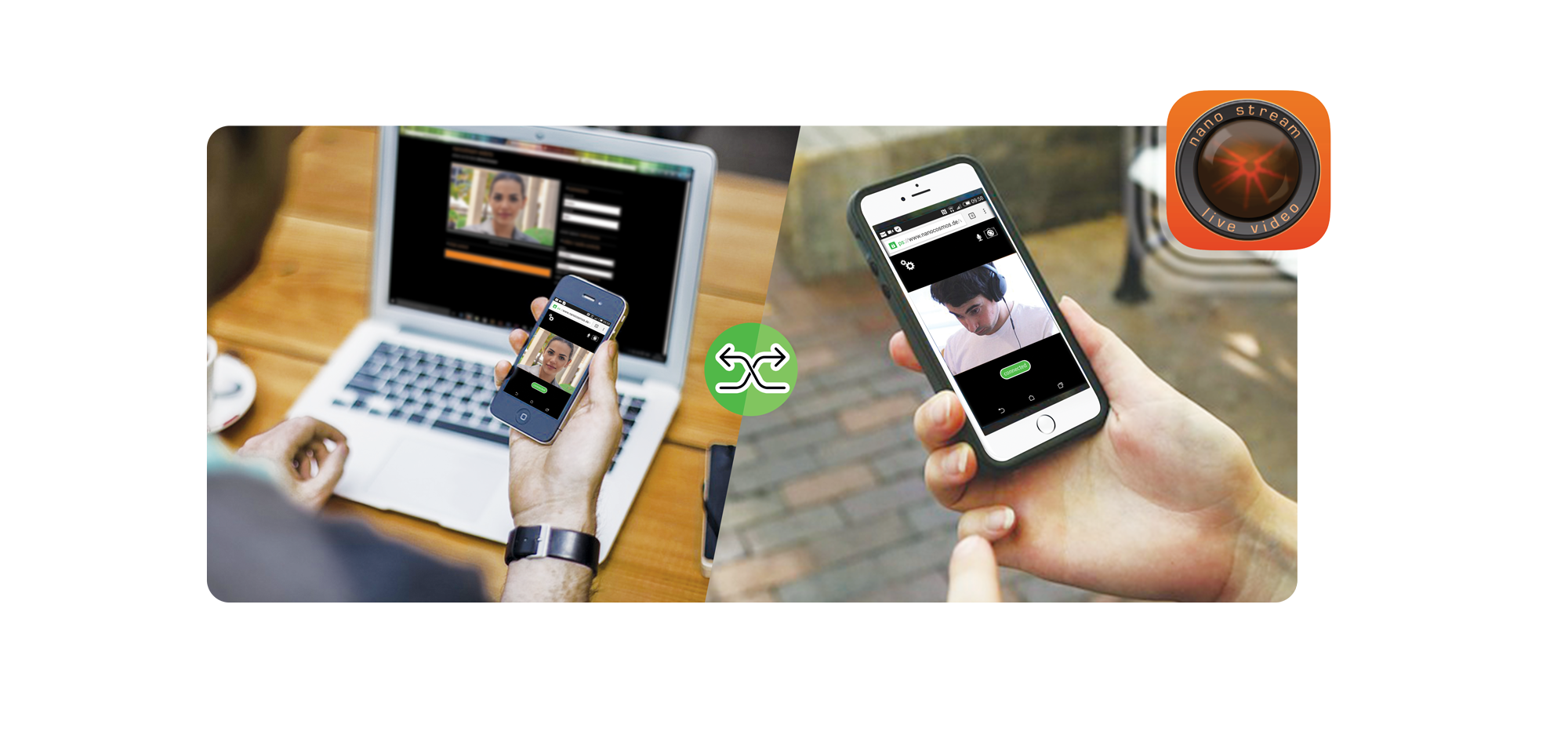 Our partners use our software to bring solutions to the fields of education, events, and training. WebRTC guarantees a stable live video stream from any device through the browser.

Described as a "revolution in classrooms worldwide", it lets different learners from accountants to ballet dancer profit from education at a distance. They can now participate in events wherever they are and enjoy an interactive classroom experience.
While some of our customers use it to engage students around the world in educative content, others improve corporate communications with real-time video-based communication tools. nanoStream WebRTC software enables communication between people in many different ways: Our combined WebRTC video chat with RTMP broadcasting allows a secure unified communications strategy for companies – from 1-on-1 discussions with employees at a distance to sharing live events with 10.000 viewers.
Companies need high quality, secure communications tools that use digital audio and video technology to its full potential. nanoStream proudly offers cross-platform application of all its services, so you can meet your team or run conference calls from your computer, tablet or phone. Web casting and telecommunications customers are fully trusting our WebRTC communication software. They provide full corporate communications services with our software, while guaranteeing security in transmission and data storage.
Believe it or not, WebRTC can even help improve your health. With our software, medical professionals consult with patients live and at a distance. The security of nanocosmos servers based in Germany and the professionalism of our service makes nanoStream WebRTC a trustworthy solution for health professionals.
New software also inspires new practices in companies – like changing their recruitment process to obtain more personal results. With our software, a recruitment partner provides a platform for both applicants and companies to get to know each other through video communication. A company can not only see the candidate's formal qualification, but see what talents he or she has, and see the candidate's real personality.
Want a secure unified communications solution for your business?
Have a business idea that let's people connect around the world in a simple yet stable way?
Contact us now for more details on nanoStream WebRTC solutions!
Follow us on LinkedIn for newest updates!