Interactive Live Streaming of Town Hall Meetings
Town hall meetings are critical for organisations to stay connected with their audience. Originally often used for political discussions and meetings with audience participation, it now has become a common tool to engage audiences remotely. This may be to reach employees virtually and it may be for different purposes e.g. support business communication or to reach special interest groups in a business context, also known as "all-hands meetings" or "all-staff meetings". Fairly recent, virtual interactive townhall meetings have become increasingly important. They help gathering thousands of an entire organisation to discuss important topics and align common knowledge and understanding.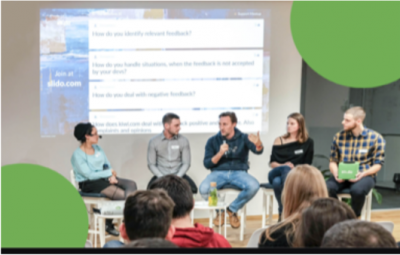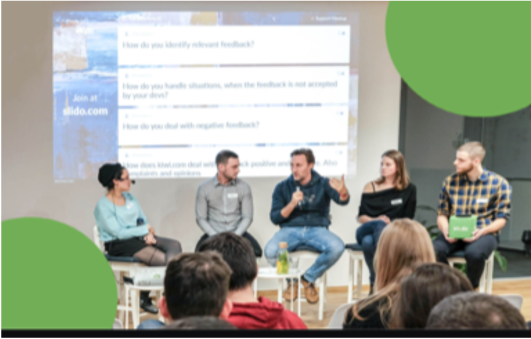 How to enable Interactive Live Streaming
In early live streaming days, town hall meetings provided a "lean back" experience  and the audience could simply watch the stream. With interactive live streaming a stream can be watched, but at the same time, with ultra-low latency, it is possible to interact with the presenter in almost real-time; "a lean forward experience" is enabled. Interactive Live streaming has turned scenarios like virtual town hall meetings into a platform that is valuable for management and presenters to reach the audience e.g. to get instant feedback, incorporate Q&A, work with bids and votes even, run quizzes or other interactive elements to support actual two-way communication. As long as interactive live streaming relies on a robust live streaming platform with ultra low latency, these new ways of staying in touch with the audience can enable back and forth communication with a large audience around the world. Yet only ultra low latency values of 1 second and less can enable interactive live streaming with audience engagement.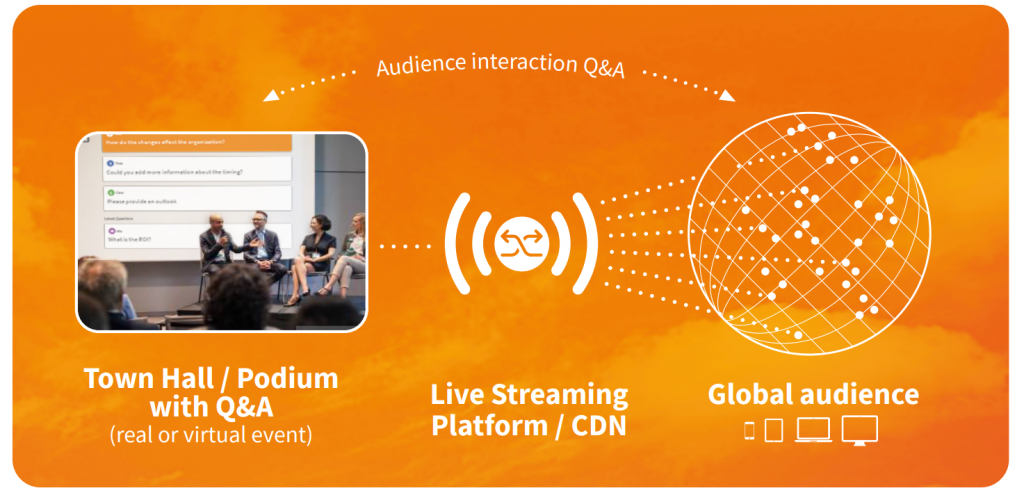 The nanoStream Solution
nanoStream Cloud supports town hall meetings and is used by many organisations world wide e.g. by global enterprises, but also academic institutions benefit from interactive live streaming or any organisation that aims to engage their audience with live presentations. In addition now, with the nanoMeet Add-on, virtual town hall meetings can be created and presenters can be added from anywhere in the world or a Zoom-call can be combined with a live stream. To ensure accessability, it runs on all browsers.
The key to interactive live streaming is a reliable platform with ultra-low-latency live streaming. nanoStream Cloud provides the right live streaming platform and network with all tools for a reliable delivery of interactive audio/video content directly to any browser on any device.
We see the increased importance of data privacy and compliance rules especially in corporate environments. nanocosmos is compliant to EU regulations like GDPR.
Additional digital tools from 3rd party vendors like slido and pigeonhole support interactive use cases like polling, voting and Q&A.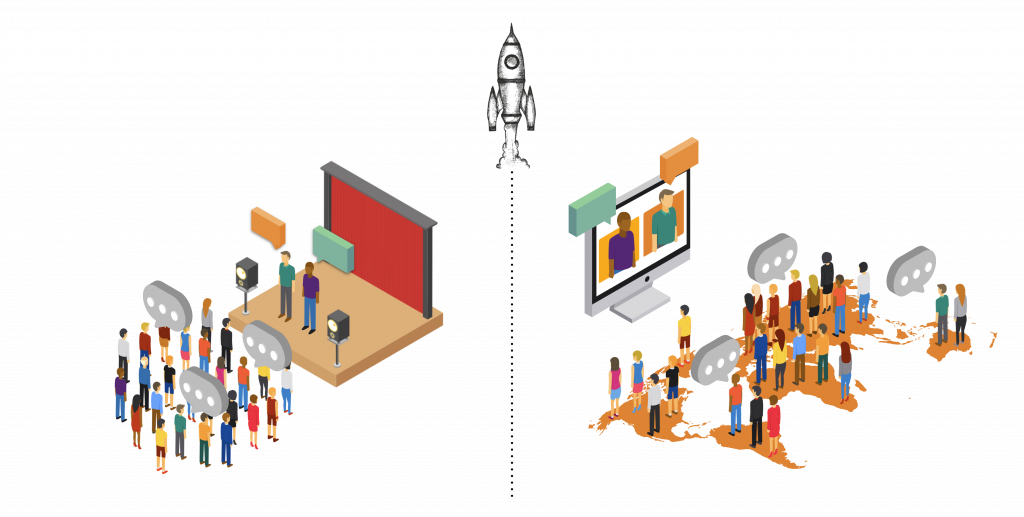 THe Closest You Can Get to Being There

Over the past year, we've seen digitisation on an unprecedented scale, from remote work to virtual conferences and live-streamed events like theatre and music. Live Streaming, for both business and pleasure, has become part of our everyday lives — and while this shift creates new challenges it also offers a host of unique opportunities….
Read more
Ultra Low Latency in 2021 with nanocosmos by Robert Reinhardt
Near the end of 2020, I was approached by nanocosmos to review their current and forthcoming services around ultra low latency streaming. While I've looked at their offerings in the past, the opportunity to review their new beta Bintu dashboard was welcomed…
Read more
Ultra Low Latency in 2021 with nanocosmos by Robert Reinhardt
Near the end of 2020, I was approached by nanocosmos to review their current and forthcoming services around ultra low latency streaming. While I've looked at their offerings in the past, the opportunity to review their new beta Bintu dashboard was welcomed…
Read more
---