Over the past year, we've seen digitisation on an unprecedented scale, from remote work to virtual conferences and live-streamed events like theatre and music. Live Streaming, for both business and pleasure, has become part of our everyday lives — and while this shift creates new challenges it also offers a host of unique opportunities.
Most of us are familiar with video calls at this point, and despite small hiccups such as stuttering video, dropped audio and weird connections, most platforms tend to be pretty reliable. However, once we move past small-scale chats, towards bigger crowds and more interaction, such as concerts, stand-up comedy shows and large-scale meetings, reliable live video streaming combined with  audience interaction gets exponentially harder.
However, it is being done, with some striking examples of streaming being used to effectively keep large crowds connected and interaction smooth during the pandemic; suggesting that the convenience of this form of connection will continue to be embraced even after we get to meet in real life again.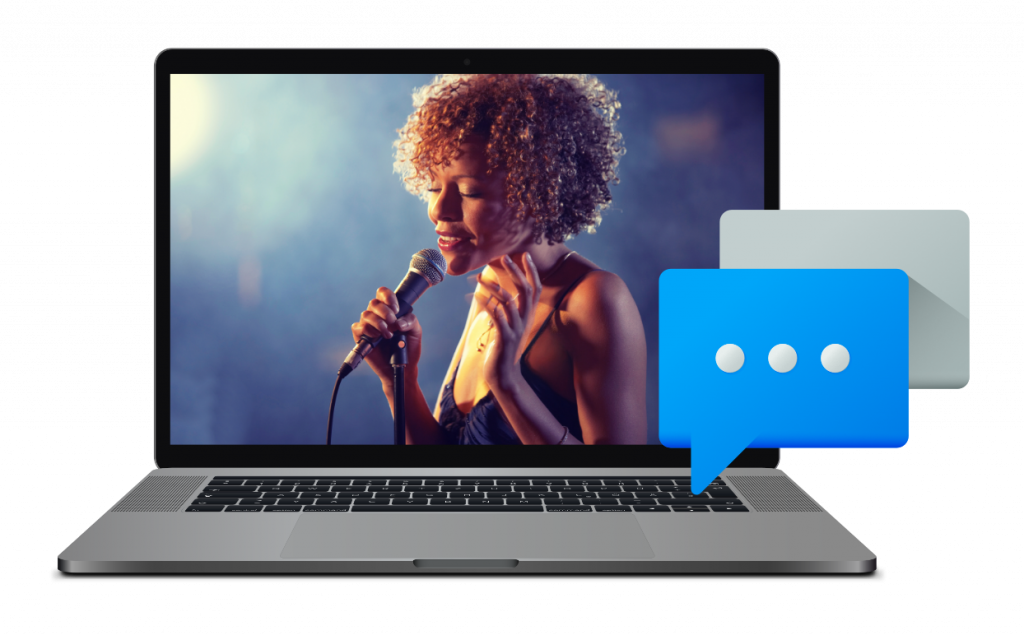 Some options, such as the advanced low-latency live streaming platform nanoStream Cloud by nanocosmos, enables service providers to stream content to large audiences with almost no delay, while letting viewers interact in the most natural fashion, offering the closest experience you can get to actually being there.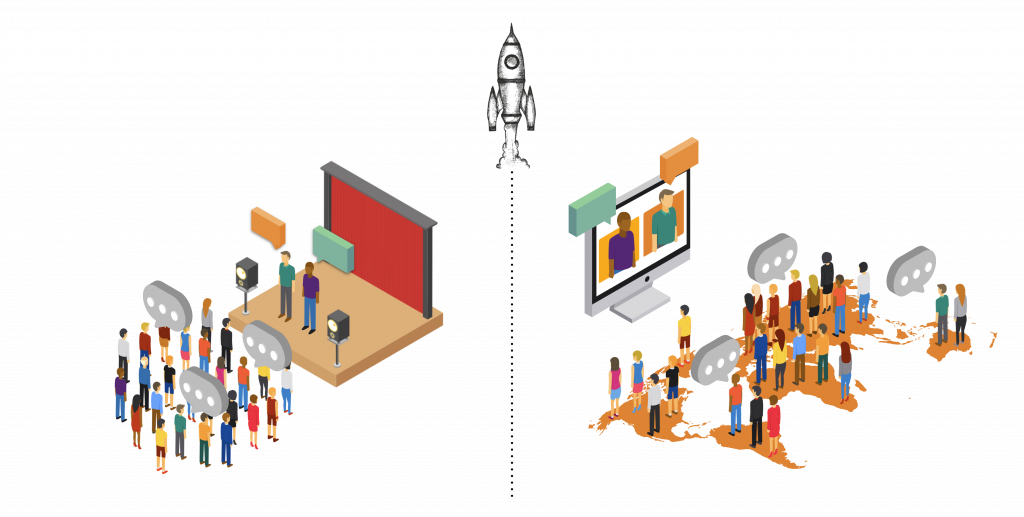 nanocosmos has been a reliable partner in the live video streaming industry since 2000. The platform has been created with the focus on high quality live streaming with ultra-low-latency to provide the perfect solution  for business users following EU data processing and privacy rules.
The new nanoMeet feature, which has just been released, adds a customizable smooth interface to share events, gatherings and video meetings with large audiences. It can be easily integrated into customer-specific applications and websites. The high quality audio/video with ultra-low-latency, added security and convenient browser connectivity, means it's a perfect B2B solution with no compromise on the customer experience. A virtual room can host the event while a time-sensitive token link gives instant secure access to thousands of others, if required. This type of experience has been adopted across numerous industries in the past year answering a  demand for quality virtual interaction.
Increasing numbers of private companies and public institutions are utilising these low-latency steaming technologies for greater interaction at large-scale meetings. For example, local governments or large corporations can stream town-hall meetings where citizens or employees can raise their hand and ask a question in real time. Within companies, AGMs can be held where all stakeholders feel like they actually have a voice, regardless of where they are based in the world.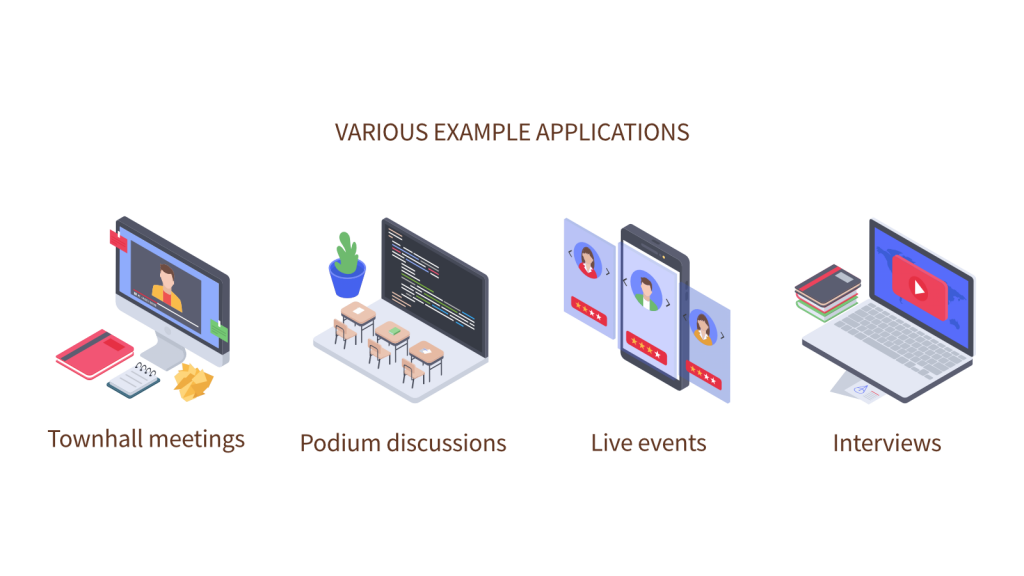 For service providers, low-latency live streaming for large events means easy, instant feedback, whether through comments, polls or other interactive features.
We have seen many examples of large-scale streamed events in the cultural sector as well. For example, Tomorrowland, one of the most prominent electronic dance music festivals in the world, offered their 2020 gathering as a digital experience, with streamed concerts and attendees able to interact with each other. There has also been live-streamed theatre, comedy shows and opera and more from giants of the industry like the Metropolitan Opera, who have leveraged streaming for large audiences.
Adding interactivity creates new opportunities for performers and audiences to connect. This is a new milestone of user experience for live streaming. So, event organisers are able to host live concerts where viewers can even request their favourite songs! Low-latency streaming is also the preferred choice for many auction houses to continue their sales in the virtual world ensuring bidders enjoy the excitement of the experience even if they don't win the bidding!
What's more, we are likely to see an increasing number of these events in the near future, because – when done right – they actually offer some key benefits over traditional platforms. For example, scalable tech to stream events and meetings reduces the financial and environmental cost of travel as well as the time that individuals must dedicate to attend. Additionally, when interaction is enjoyable and in real time thanks to low-latency streams, rather than choppy and lagged, these solutions allow for networking across the globe and truly multi-national meetings.
Sometimes, we are forced to explore alternatives when circumstances dictate and we find them to be so convenient that we will never truly go back to how things were before. While we can't wait to mingle and attend live events again, the pandemic has seen a massive shift in the adoption of streaming technology by the majority of the population. So, in future, this creates new opportunities for event organizers to monetize their content and we can be more selective about how we want to attend events – allowing increased freedom to a greater number of people, wherever they may be based. Author: Steph Norbury from Upgrade PR Ltd.