Read our Superguide in StreamingMedia magazine: Tell Your Story With Live Video .
The article gives you an overview over our nanoStream software and tells how easy it is to create your own branded application within minutes.
Our nanoStream apps are already available ready-to-use on the Google Play Store and the Apple App Store.
For developers we have an additional sample source code that simplifies and enhances building your own mobile app for live streaming, including bandwidth check and portrait and landscape video streaming.
Find out how to use nanoStream to create live streaming application for user-generated content like Periscope or for professional broadcasts: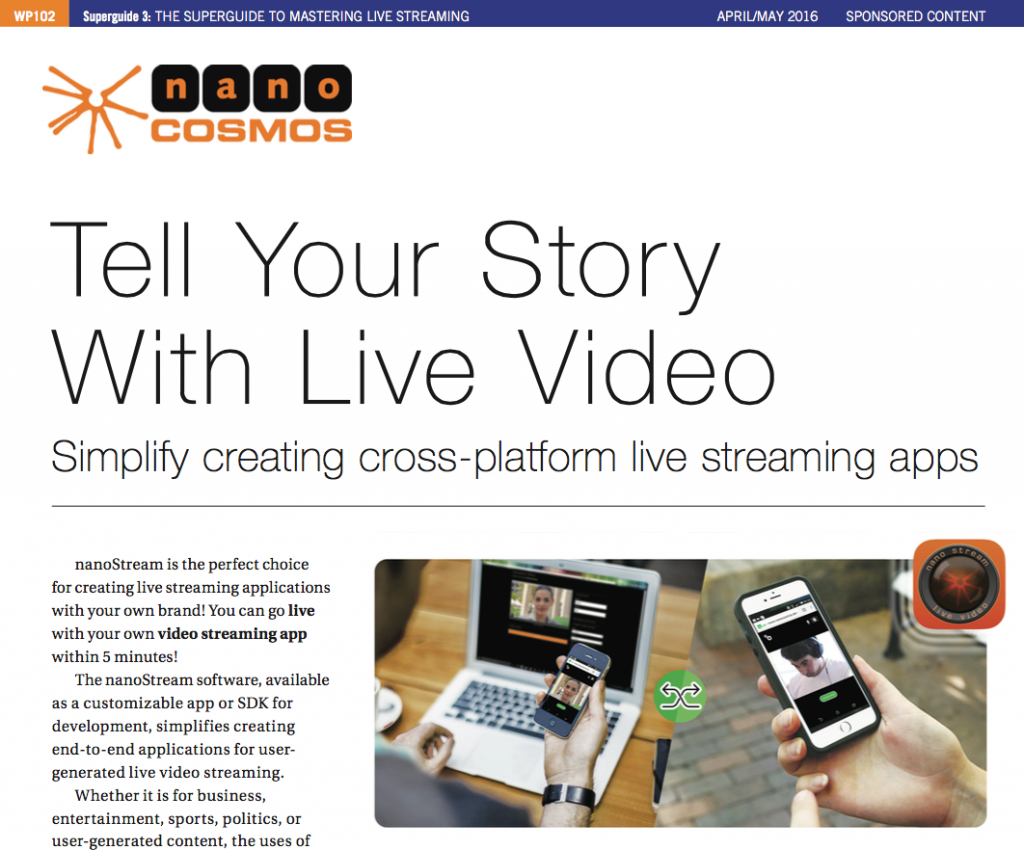 Click here to access the Superguide for free!
More info and step-by-step instructions in our Tutorials page.
---