We enjoyed discussing our newest live streaming software products and services with many interested visitors: H5Live, nanoStream, bintu.live, WebRTC.live.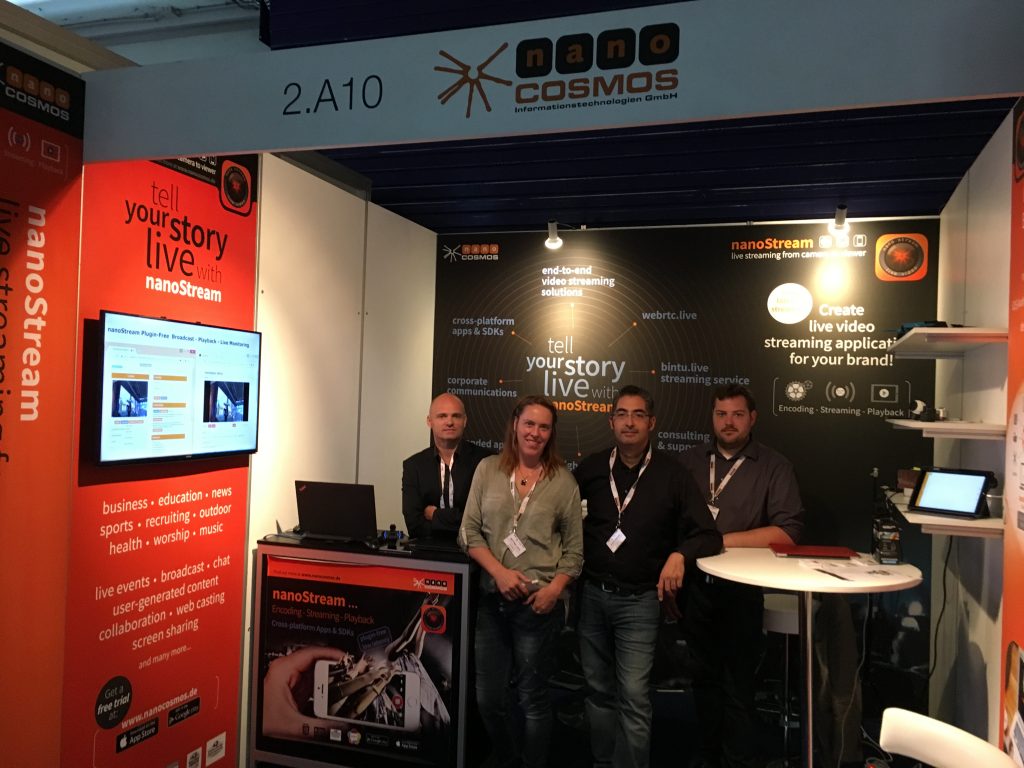 Find more impressions of our booth at the IBC here.
We can now proudly announce that the patent for our low latency H5Live Player is pending!
Get in touch today to see how to replace your Flash-based player with a low latency alternative, compatible with most browsers and the new iOS10.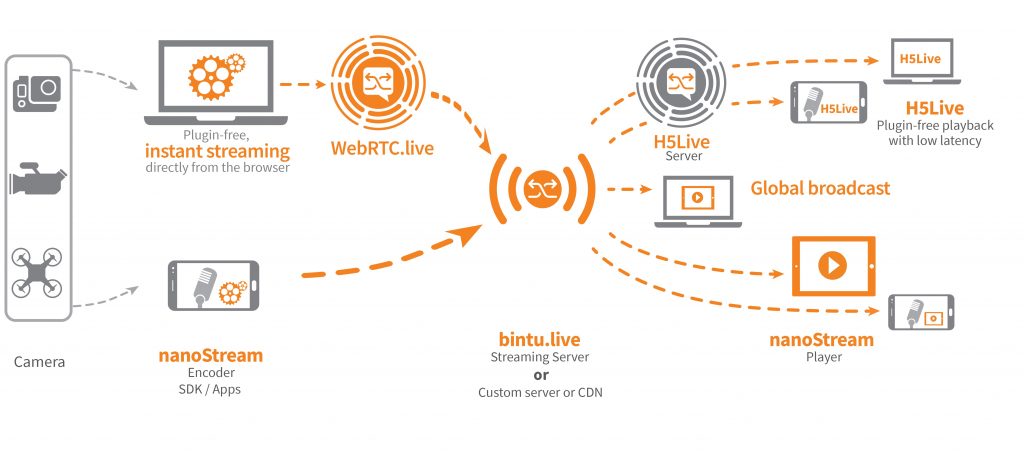 Our brand-new H5Live player is the perfect playback technology for low latency live streaming playback in HTML5 web browsers – and a perfect plugin-free replacement for Flash-based players. Available for all browsers, including Chrome, Safari, IE, Edge, iOS and Android. Read more here.
Our nanoStream SDKs and apps for low-latency live encoding and playback can be downloaded here for free evaluation. Available for all platforms and devices (iOS, Android, Windows and MacOS).
The bintu.live streaming management platform lets you create, tag and group streams. Click here for an overview of the platform's features to manage streams for instant live streaming and playback, tagging and grouping in combination with our SDKs and apps.
For plugin-free video communication and broadcast, test our WebRTC.live video communication and broadcasting tools. Read more here.
License our software for complete end-to-end live streaming!We offer cloud-based or on-premise solutions, in combination with your own server(s) or CDN.
---
Find out how you can integrate live streaming into your business – contact us!
How to build your own live streaming app – read our Live Streaming Superguide.
Download your free demo app today!