We've been nominated in 3 categories!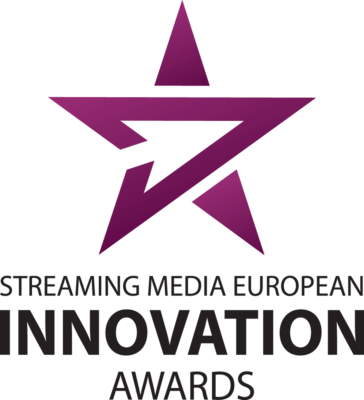 We made it!
Hitting the 25-year mark in 2023, we proudly look at many milestones achieved that allowed us to be short-listed as one of the top solutions in three categories
Best Real-time STreaming Solution
---
nanoStream Cloud delivers real-time streaming on any device, anywhere in the world and over any network. On top, the robust platform offers reliability, high quality, stream analytics and security, as well as GDPR compliance – all integrated with 24/7 support.
BEST LIVE STREAMING SERVICE

---
With 25 years of experience nanocosmos provides excellent expertise and a unique solution catered to each use case to engage audiences with interactive live streaming on any device, including iOS, anywhere in the world and over any network.
Best CORPORATE VIDEO Platform

---
Especially when it comes to corporate environments, nanoStream Cloud addresses key requirements such as stability, security, and ease of use for content providers.
In 2022/2023, nanocosmos improved scalability to include remote areas with their unique real-time streaming platform and API nanoStream Cloud. This includes the addition of new server locations alongside a comprehensive set of features to ensure the delivery of high quality and secure interactive streaming experience.
ADDITIONAL INFORMATION
---
nanocosmos offers nanoStream Cloud, the preferred choice for many interactive use cases when it comes to ultra-low latency live streaming. We invite you to read the linked articles below if you would like to dive a bit deeper into the topic of interactive live streaming.
25 years of innovation #Throwbacktime
How we created a digital playout solution for the Berlinale, the international Film Festival in 2013 Read more
25 Years of innovation Interview with Oliver LIetz by the IABM
Delivering interactive content in real-time is a must, but new requirements have evolved Read more  

PRess release: nanocosmos receives award for its 25th anniversary
ICE Landmark Awards 2023 honors nanocosmos for its contribution to the iGaming Read more

---
Please reach out to our team for further information or any questions: