nanoStream Cloud release 2023 – well received
Our team came together in the beautiful city of Amsterdam to present new features of nanoStream Cloud 2023 and to enjoy great networking with streaming enthusiasts at IBC. The new features we introduced were met with overwhelming enthusiasm, and we can't wait to see our global customers elevate their services with these enhancements for unparalleled audience engagement:

✨ Lightning-fast stream start-up time
✨ Cutting-edge protocols for sub-second latency and improved stream performance
✨ AI-powered live captions for enhanced accessibility
✨ Alerting and health monitoring to keep your service at its absolute best
✨ Enhanced CDN with new servers in emerging hotspots like South America and Asia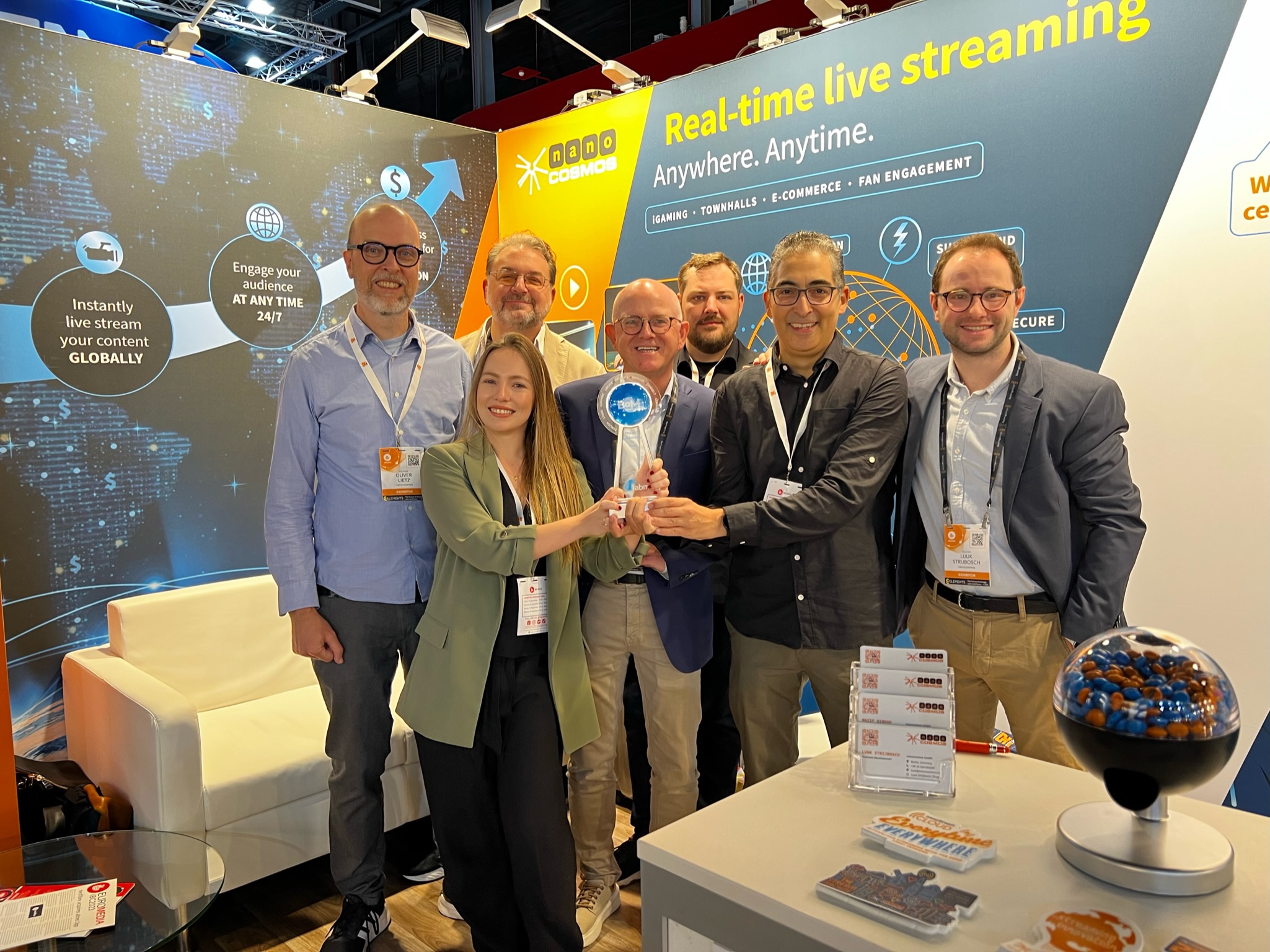 New use cases for live streaming: IBC Panel
"Live streaming is proving to be a catalyst for new content services and experiences. This panel brings together diverse use cases relevant to sports fan – in stadium, on the move or at home – and new "lean-forward" interactive services." Speakers were brought together at IBC, content everywhere stage.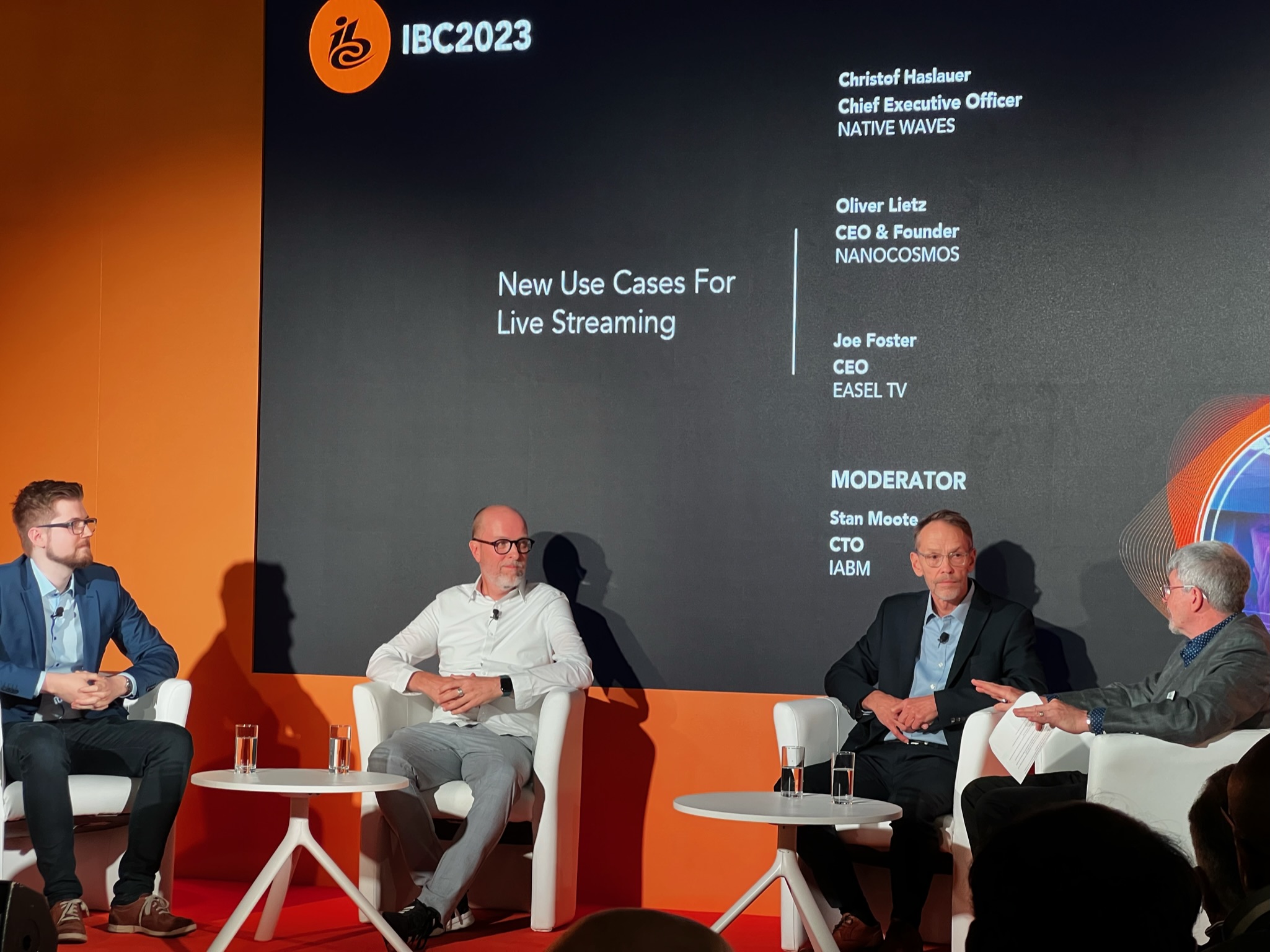 Last but not least, an award
Oliver Lietz and Chris Strijbosch from nanocosmos proudly accepted the BaM IABM award in the category "projects" in recognition of live streamed events with great success thanks to nanoStream Cloud, ultra-low latency streaming with high quality. You can watch a short IABM interview with Oliver and Chris here, examples and case studies can be found on our blog: hybrid event or live auction.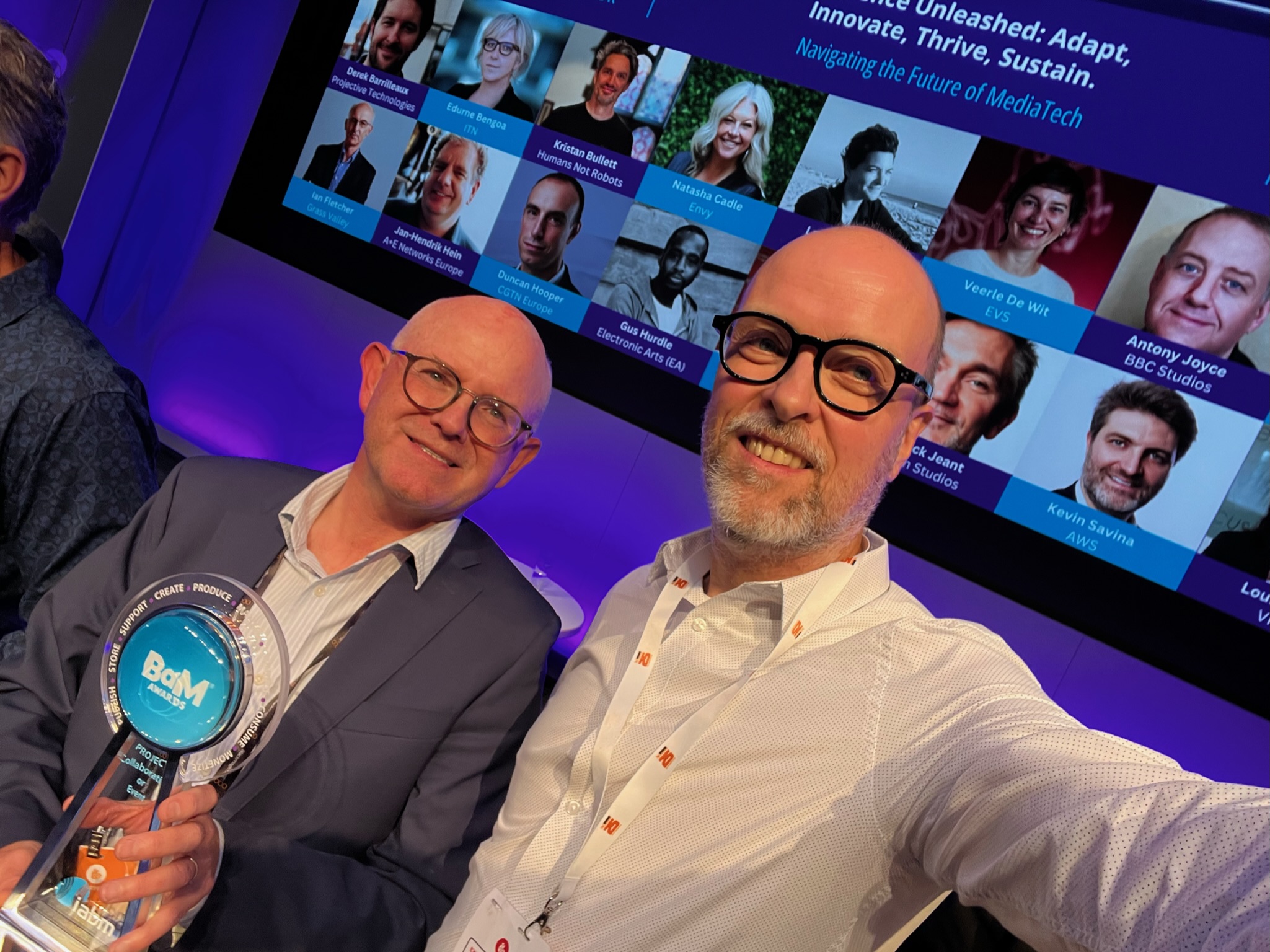 Please reach out to our team for further information or any questions: