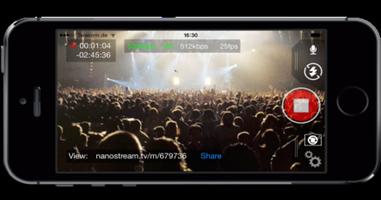 How to use nanoStream for Live Streaming from Parrot Drones
Live Video Streaming and sharing of Live Video from Drones to the internet is simple.
Currently, these setups are supported:
Use Cases
Live Broadcast of Events
Breaking News
Sports
Surveillance
Inspection (Buildings, Agriculture)
General Setup with Parrot BebopDrone, Skycontroller and nanoStream

Network Configuration
The iPhone or iPad connects to the WiFi hotspot on the drone or Skycontroller. The same time it connect to the internet over 3G/4G to send a live stream. 
To enable correct routing, you need to switch from a DHCP (dynamic IP) to a static IP on your iPhone Network Settings.
First select the WIFI network from the drone: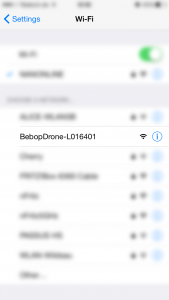 After the connection to the WIFI succeeded, you should see something like this: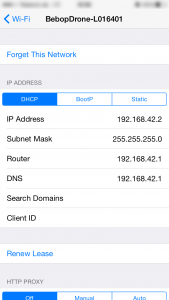 To stream the video from the drone to an rtmp server you need to change the settings for the WIFI like shown here: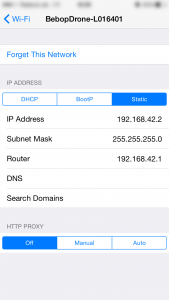 If anything fails:
please check if streaming from the builtin camera works
please verify that the internet connection with another app works fine (open safari/google.com)
verify you have installed the latest iOS version (8.1 or later)
check on another device (e.g. iPhone 5s or 6)
Any questions? contact our support
Camera Configuration
After starting nanoStream, go to the options, select Camera Source, Skycontroller. Note: you can also connect to the Bebop Drone camera directly, but you will not be able to fly then, as only one connection is allowed the same time.
How to use nanoStream
Please see our separate instructions: QuickStart Guide for nanoStream
Any questions? contact our support