nanocosmos offers a new web player technology for plugin-free video playback in web browsers. H5Live is a HTML5 based player alternative to replace Flash-based web players and your first choice for low latency playback.
We are proud to introduce nanoStream H5Live – the HTML5 low latency web player technology from nanocosmos!
Try yourself or contact us to learn how to integrate into your live streaming application.
Flash-based players are being phased out on Firefox and Chrome by Fall 2016. How can you maintain your low latency streaming infrastructure?
The nanocosmos H5Live Player guarantees secure low latency playback of live video streams within web browsers without any plugin.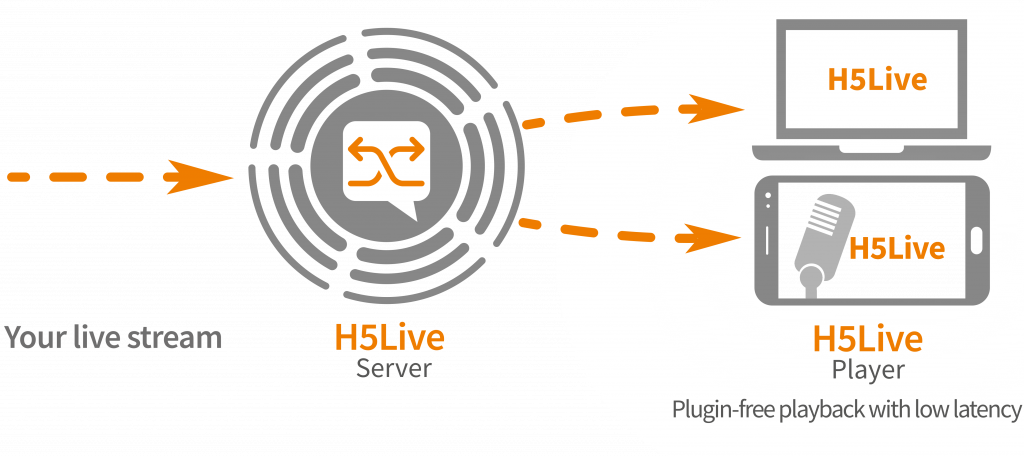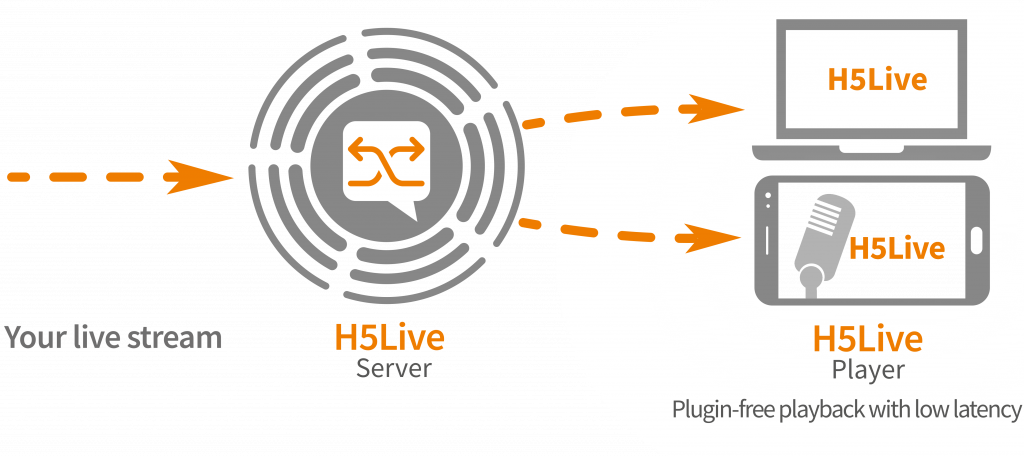 Add the new patent-pending H5Live technology to your workflow infrastructure for a smooth transition from Flash-based web players. The nanocosmos low latency solution consists of a H5Live server component and a H5Live player API and web page that can be customized to your user interface. nanocosmos' new player can be used without previous download of plugins.
As a state of the art software product, the H5Live Player ensures low latency live streaming on any operating system. For use cases with a focus on low latency, H5Live is your first choice.
The player can be combined with existing Flash/RTMP/HLS/DASH player architectures
The H5Live player software integrates with our nanoStream Cloud and bintu.live streaming services with all its features, such as tagging and grouping streams. The H5Live player is available as an integral part of our white label bintu.live streaming services or can be licensed for on-premise installation in your own streaming platform to replace Flash-based live player applications.
H5Live Player – key features:
Low latency browser-based playback
Works with many browsers, including Safari on iOS10 and macos sierra
Replacement for Flash-based web players
No plugin needed
Can play from our bintu.live or any custom RTMP Live Stream
Integrates with existing player architectures
Integrates with bintu.live – grouping and tagging of streams
See our product list for an overview of nanoStream SDKs and apps for complete live streaming solutions.
How to build you own live streaming app with nanoStream!
More info: Adobe's Flash player will be phased out in 2016.
Contact: sales@nanocosmos.de