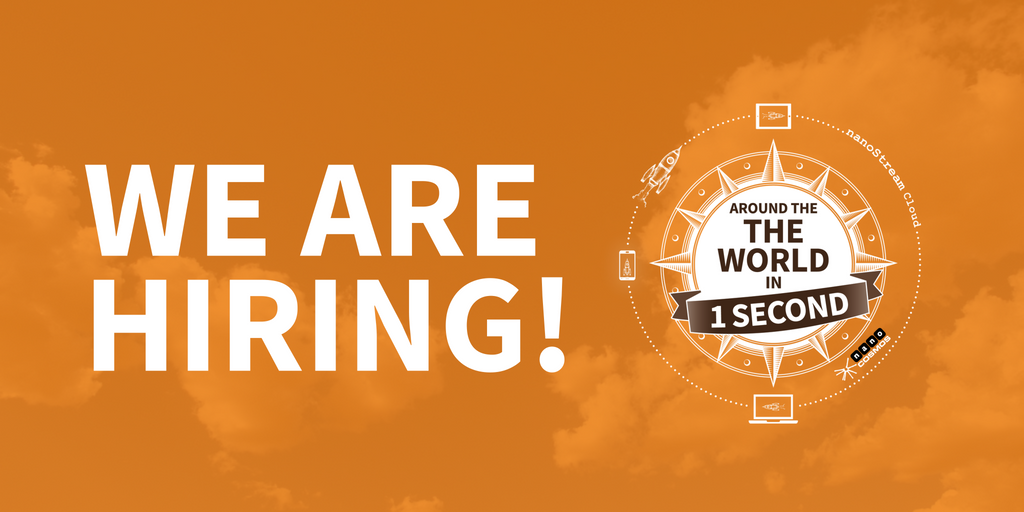 Interested in Live Streaming? Work in a creative team with high skills in Berlin?
We are building live streaming software and services for worldwide customers.
nanoStream Cloud for interactive live streaming services, with a global scale and worldwide customer base.
We're working hard, having fun, and create great products!
Come and join us!
You occasionally find job postings here, but you may also send questions for free positions yourself.
Usually remote work, part time or full time, contract work is possible.
Please send your CV, cover letter and project references to
jobs@nanocosmos.de
The job list below may be partly outdated but shows typical positions we occasionally hire for.