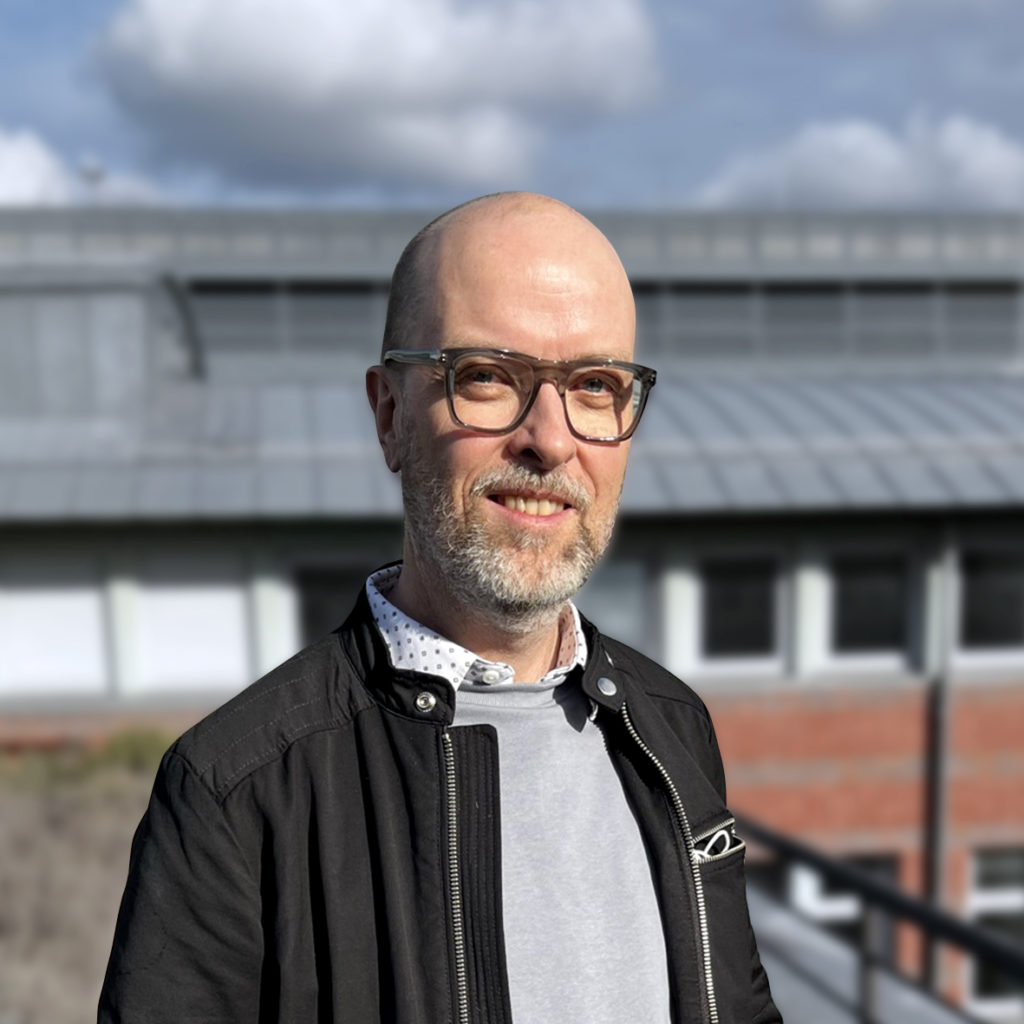 As Germany-based nanocosmos reaches a landmark milestone this year, CSI caught up with CEO & founder Oliver Lietz (pictured above) to talk about developments in ultra-low latency streaming, industry trends and what the company will be exhibiting at IBC 2023.
Nanocosmos is celebrating 25 years in 2023. How has the company changed since its inception?
nanocosmos as it is shaped today reflects very much the most important change that took place. Originally, we offered digital video software codecs and compression software- one of the first software encoders for real-time MPEG2 and H.264 encoding and decoding. As the industry changed and customer and market demand shifted more towards comprehensive solutions for interactive use cases, nanocosmos evolved to a real-time live streaming provider for B2B web applications. Small became big and we shifted from local to global; our worldwide CDN reflects this. Our refined infrastructure supports this transformation, with specialised teams working on important technology parts such as a unique low latency delivery technology and web player, live analytics, security and encryption, all based on easy-to-use APIs and dashboards. We remain a team of humble and down-to-earth professionals who value collaborative partnerships with clients and partners.
How would you say the industry has changed during this time – what do you think are the biggest shifts that have taken place?
The broadcast industry has undergone profound shifts prominently highlighted by the transition from linear TV to how we consume today based on OTT. This has democratised content creation and consumption, enabled by internet accessibility. Our journey mirrors these changes, with a complete live video streaming platform now with a focus on user-friendly, software-based video solutions dating back to 1998.
The industry is not only comprised of video experts any more – anyone building a monetised web service offering with the need to add live video for audience engagement and real time interaction can now use the technology.
The rise of mobile devices in the late 2000s pushed the industry towards browser-based applications that work for iPhone and Android. Back then we worked with clients like NBC Universal to enable mobile based live video streaming or adding live video feeds from drones to rescue missions.
The recent pandemic-induced changes underscore a new objective – reaching audiences globally in real time. Our innovative "H5Live" live streaming format has been instrumental in facilitating ultra-low latency playback on any browser and device, enabling diverse applications like townhall meetings with audience interaction, multilingual conferences, educational content, live auctions, and emerging trends like micro-betting.
You often speak of not just low latency, but ultra-low latency. What do you mean by that and how do you achieve it?
While OTT and broadcasters can live with a delay of 6 to 10 seconds which is kind of 'low latency' in their terms compared to TV broadcast, to support 'lean back' scenarios, we and our users focus on ultra-low latency which describes latency of around one second or lower. To achieve smooth real-time interaction with the viewer – hitting the 'buy' button of an auction, voting/polling or playing a game – you require ultra-low latency. We often refer to our latency as ultra-low or say "real-time streaming" because latency is not noticeable anymore.
Can you share some more on the key interactive use cases mentioned above and the opportunities that these offer?
Certainly. Interactive use cases hold immense potential in reshaping the industry. Micro-betting and gaming, for instance, revolutionise online betting by enabling rapid, dynamic wagers on immediate outcomes within a game. This trend has the power to elevate the online betting industry to new heights.
Live auctions via interactive live streaming can now hold up to physical events as smooth interaction and HD quality do not have to be sacrificed anymore – again, growth of business fulfilling higher requirements.
With interactive hybrid events you can engage fans and overcome distances to reach larger audiences for town hall meetings or, for example, political conferences without traveling. New opportunities will be created by live captioning and incorporating AI into this, creating more accessibility and with live translating makes it even more global.
The key factor for real-time interaction is that it completely changes the use cases from just watching a video to audience engagement and feedback. This changes requirements for the application, as every viewer is potentially monetizing the content by placing bets or giving important feedback. Separate to a full-screen viewer experience, you have additional feedback elements in the application which you are often running on your mobile device.
What are the main challenges with ULL streaming that companies must keep in mind and how can Nanocosmos help?
Creating optimal user experiences is a significant challenge in ULL streaming and for interactive use cases ULL is a must, but it is not something easy to achieve. It requires a comprehensive approach that aligns all needs or puts them in the right order of priorities: Everything in the video workflow, from camera, ingest to CDN to playout needs to be covered by the workflow in an optimal way. We are orchestrating this with our solution nanoStream Cloud. Challenges like stream performance, content protection, and reliability are tackled through additional data driven analytics, content security measures, and a highly dependable CDN and support system. We help our clients every step of the way to make sure this is done according to the specific requirements. There is no one-size-fits-all solution.
What will you be demonstrating and highlighting at IBC 2023?
At IBC 2023, we are excited to unveil a comprehensive upgrade to our workflow. This upgrade introduces new features that enhance our clients' control over their offerings' performance, optimising the viewer experience. Faster start-up time, updates regarding API and dashboard and a new era of video delivery with QUIC, HTTP3, and Web transport are among the highlights we'll be showcasing. And we also now offer live captioning and translation enabled by AI-supported engines, all with privacy and security in focus.
IBC is a good opportunity to get a pulse on industry hot topics. What do you see as the main talking points and trends going forward?
ULL live/real-time streaming is commonly known in the audio/video industry as the type of live streaming that addresses interactive use cases. IBC is a lot about video technology, so we have a lot to talk about new improvements in stream transport for upcoming browsers and devices. But video tech is not the only important part of the solution: a comprehensive approach with data driven insights and full insights and transparency of the workflow and a 100% reliable service with professional support is key to a successful implementation. All the things that improve the experience of viewers in interactive experiences will be taking the stage: new gen protocols, AI, network, protocols, APIs and ease of use.
And finally, what can we expect from Nanocosmos in 2024 and beyond?
nanocosmos is committed to its role as an innovative industry leader. Creating a whole infrastructure including a global network (CDN), player software running on all browsers, and additional tools like Analytics and Security protection, have proven to be the right decision to address current requirements for quality of service and experience. We will continue to do that as a reliable partner with a strong R&D background to drive innovations and to hold our strong position with a client focussed approach. This allows us to customise our interactive streaming solution according to the need of each use case.
For more information see https://info.nanocosmos.de/ and you can also watch a video at https://www.youtube.com/watch?v=SXJHp5MB0Po
Nanocosmos will be at IBC 2023 on 5.A63

Please reach out to our team for further information or any questions: