1998 – how it all began
Step into our time machine past as we reveal the key milestones of nanocosmos' journey in our brand-new series, #ThrowBackTime. 🕰️✨
Foundation in 1998
Remember 1998? That year Google was launched and PayPal was founded, the Y2K-Bug was a highly discussed topic and YouTube or smartphones were not yet in sight. The internet was not widely used and connection speed was still dependent on Modem and ISDN at 64 kBits/s! That year, Oliver Lietz founded nanocosmos (initially under the name Microcosmos) with his longtime friend Werner Hamann to provide software solutions for video encoding and decoding. Oliver was working at the Fraunhofer Heinrich Hertz Institute (HHI) for Telecommunications in Berlin and about to finish his studies in Electrical Engineering.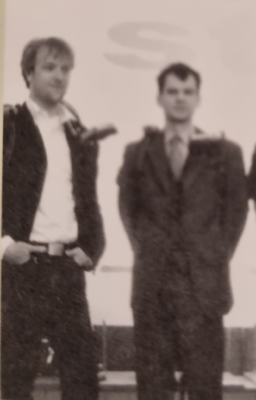 Launch of a Windows-based live video encoder & decoder
It started with a cooperation with the HHI and their spin-off called 2SK, with some world-wide leading researchers of video technology and compression (a big Thank You goes to Ralf Schäfer, Thomas Sikora and Peter Kauff for their trust and drive during that time). The research-based tools and technologies were soon entirely rewritten to become a Windows-based live video encoder and decoder for MPEG-1 and MPEG-2. Day and night, the two founders were programming in low level C and x86 assembler (amongst others) to fine tune every bit and byte to reach the highest performance for real time video coding.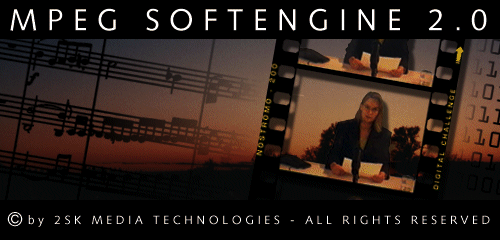 1999: An award and the Cebit were the starting point
This development was worthy of a bigger market and became part of nanocosmos' submission for a startup competition — the so-called Multi Media Transfer Award, which was hosted by the Academic Software Cooperation at the University of Karlsruhe. For software development and startup innovation, nanocosmos won the startup award of 10.000 Deutsche Mark (yes, there was no EURO yet). That award included a booth at the world's largest IT trade show, CEBIT 1999 in Hanover, to showcase product and services.
This was a turning point for nanocosmos' journey.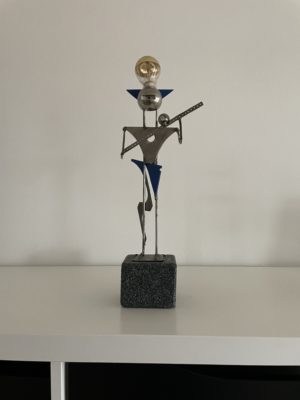 ADDITIONAL INFORMATION
---
nanocosmos offers nanoStream Cloud, the preferred choice for many interactive use cases when it comes to ultra-low latency live streaming. We invite you to read the linked articles below if you would like to dive a bit deeper into the topic of interactive live streaming.
25 years of innovation #Throwbacktime
How we created a digital playout solution for the Berlinale, the international Film Festival in 2013 Read more
25 Years of innovation Interview with Oliver LIetz by the IABM
Delivering interactive content in real-time is a must, but new requirements have evolved Read more
PRess release: nanocosmos receives award for its 25th anniversary
ICE Landmark Awards 2023 honors nanocosmos for its contribution to the iGaming Read more

Please reach out to our team for further information or any questions: