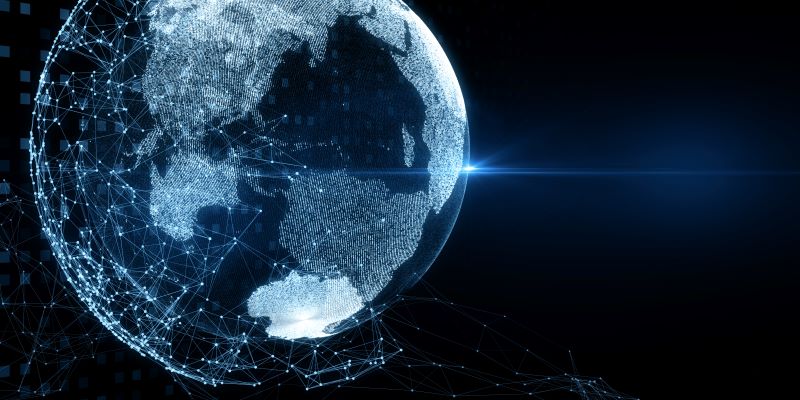 Presseinformation / Press Release

Berlin, Germany, on May 9, 2023
Nanocosmos launcht neue Sicherheitsfunktion für Content-Anbieter zum Schutz ihrer interaktiven Live-Streams vor illegalen Aktivitäten
Die Echtzeit-Livestreaming-Lösung nanoStream Cloud ist jetzt noch sicherer: nanoStream Guardian blockiert unautorisierte Zugriffe.
Der Berliner Echtzeit-Streaming-Anbieter nanocosmos stellt mit nanoStream Guardian einen neuen Service vor, der mit nanoStream Analytics 2.20.1 veröffentlicht wurde und Teil der B2B-Livestreaming-Plattform und API nanoStream Cloud ist. nanoStream Guardian erfüllt die aktuellen Anforderungen von Produzenten und IP-Inhabern an einen robusten Streamschutz und ergänzt die wichtigsten Vorzüge von nanoStream Cloud für ultra-low latency live video streaming für interaktive Szenarien. Hierzu gehören die globale Reichweite, adaptiver Player, Stabilität und Zuverlässigkeit. Der Schutz von Streams vor unbefugtem Zugriff ist zu einer wichtigen Anforderung geworden, vor allem da die Verfügbarkeit von Inhalten an jedem Ort und zu jeder Zeit sowie interaktives Livestreaming an Popularität gewonnen haben.
Illegale Stream-Replikationen und manipulierte Livestreams können den Ruf eines Streaming Anbieters schädigen. Illegale Wiedergaben können einen Anbieter sogar dazu bringen, mit seinen eigenen Inhalten zu konkurrieren, und unautorisierter Zugriff kann ein Unternehmen in Datenschutzverletzungen oder ungewollte Verantwortungen verwickeln.
2022 vereinfachte nanocosmos den Token-basierten Zugang (JWT) und führte einen zusätzlichen Schutz durch Webhooks ein, um böswilligen Aktivitäten, wie dem Hijacking von Streams, entgegenzuwirken. Mit der neuen Version von nanoStream Guardian integriert nanocosmos inmitten seines 25-jährigen Jubiläums in diesem Jahr weiterhin Fortschritt und Innovation in seine nanoStream Cloud Plattform. Die Erweiterung der Sicherheitsfunktionen ergänzt den Fokus von nanoStream Cloud auf Streaming-Qualität und Zuverlässigkeit. Die preisgekrönten Lösungen des Unternehmens streben nach höchster Quality of Service (QoS) und Quality of Experience (QoE) für interaktive Anwendungsfälle auf der Basis von Live-Streaming mit extrem niedriger Latenz im globalen Maßstab.
nanoStream Guardian ist in das nanoStream Cloud Analytics Dashboard integriert, wo es einen Überblick über verdächtige Aktivitäten bietet und den Benutzern die Möglichkeit gibt, bestimmte Client-Websites, Referrer sowie IP-Adressen und IP-Bereiche für den Zugriff auf Live-Streams zu sperren. Es folgt einem einfachen Prinzip: Aktivitäten beobachten, verdächtige Aktivitäten bewerten und dann identifizierte Bedrohungen blockieren. Alternativ zur Analyse-Dashboard-Umgebung von nanoStream Cloud ist nanoStream Guardian API für Kunden verfügbar, die zusätzliche Kontrolle und Funktionen benötigen, z. B. das Blockieren von IP-Bereichen.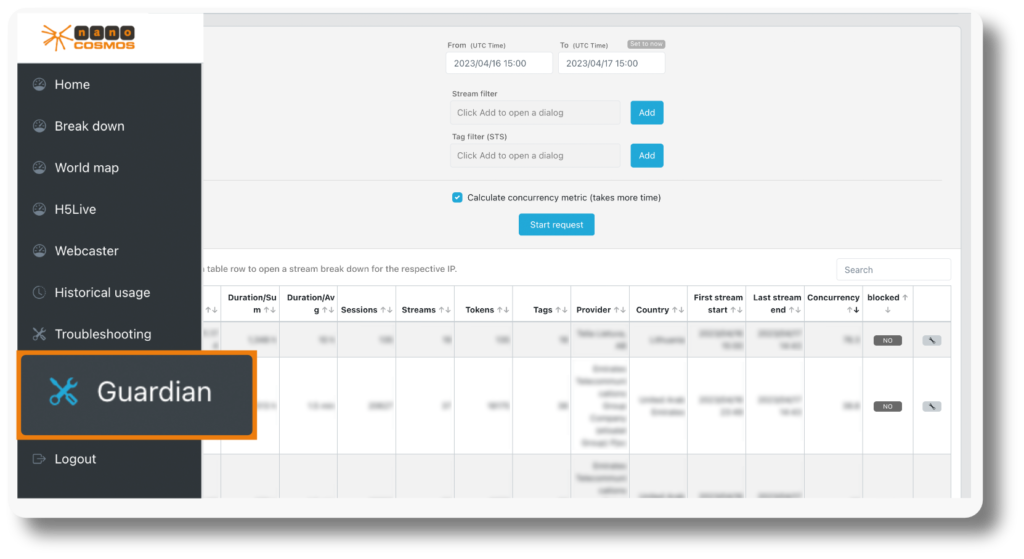 Über nanocosmos
nanocosmos ist ein in Berlin ansässiges Unternehmen mit 25 Jahren Erfahrung in der Audio-/Videoindustrie. Das Flaggschiffprodukt nanoStream Cloud ist eine Referenz für zuverlässiges interaktives B2B-Livestreaming auf jedem Gerät. Mit bahnbrechenden Fortschritten und Meilensteinen wie Live-Streaming mit extrem niedriger Latenz auf jedem Gerät und Browser, mit adaptiver Bitraten-Wiedergabe, Stream-Protektion und datengesteuertem Live-Streaming behauptet nanocosmos weiterhin seine starke Position in verschiedenen Marktsegmenten für interaktives Live-Streaming.