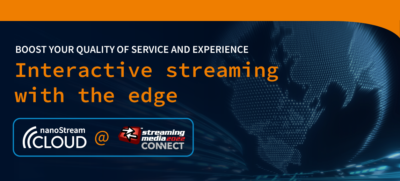 NANOCOSMOS – STREAMING MEDIA CONNECT AUGUST 23-25, 2022
---
nanocosmos is a proud sponsor of Streaming Media Connect, a series of free webinars around online video which provide practical advice, thought leadership, and in-depth training. The three-day event will present innovative approaches around live streaming, OTT, content delivery, next-gen TV, and much more.
THE FUTURE OF INTERACTIVE STREAMING 
---
25 AUGUST JUNE 2022 | 4-5 PM (ET) / 1-2 PM (PT) Webinar 
 moderated by xx
Interactivity has always been one of streaming video's central promises, but up until now, the technologies that enable real-time streaming have run into one major roadblock: They just haven't been able to scale very well. That's all begun to change, and now we're seeing ultra-low latency, real-time applications for everything from sports and esports to auctions and betting. What's possible with real-time streaming today, and what's on the immediate horizon? Join us to find out.
Speakers
---
Darcy Lorincz
Chief Technology Officer, Barret-Jackson Auction Company
Emily Blodgett
Mainstream Media
Oliver Lietz
CEO,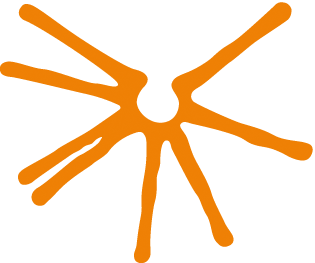 nanocosmos
Erdal Kilinc
CEO & Co-Founder, Deal Room Events
ADDITIONAL INFORMATION
---
Press release sbc north america
nanocosmos presents interactive livestreaming platform with updates for improved QoS & QoE
Read more
Interaktive Live streaming

Robert Reinhardt, internationally regarded as an expert on multimedia application development and online video, particularly in live streaming, published his review of nanocosmos' current and forthcoming services: 
Read more