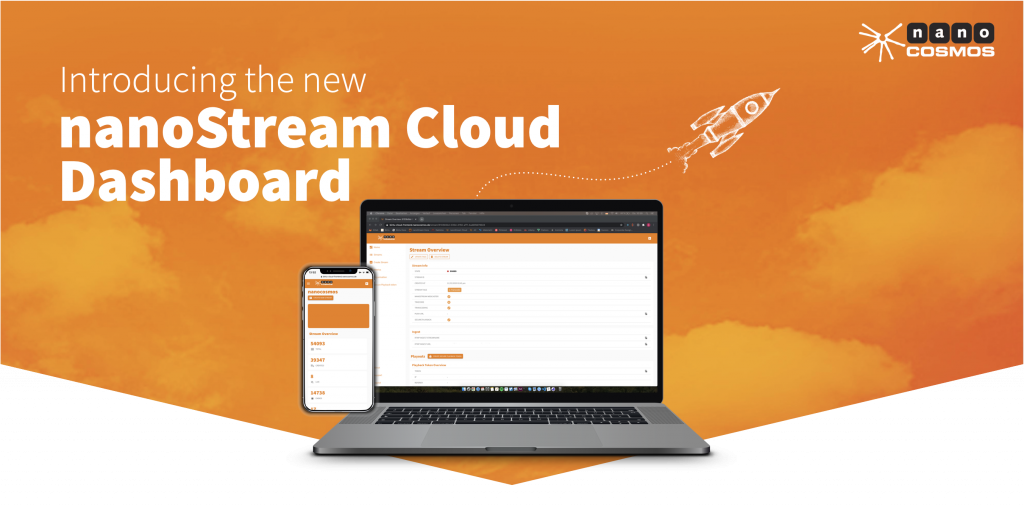 Create and manage your ultra-low latency live streams on a new level.
We are excited to launch the new nanoStream Cloud Dashboard.
All nanoStream Cloud features and functions are now combined, so you can manage, create and seamlessly integrate your live streams on a webpage.
New features have been added and the new sleek design supports intuitive usability. Only the best for your ultra-low latency live stream.
On top: We listened to our valued customers and improved security workflows responding to increased demands of current times.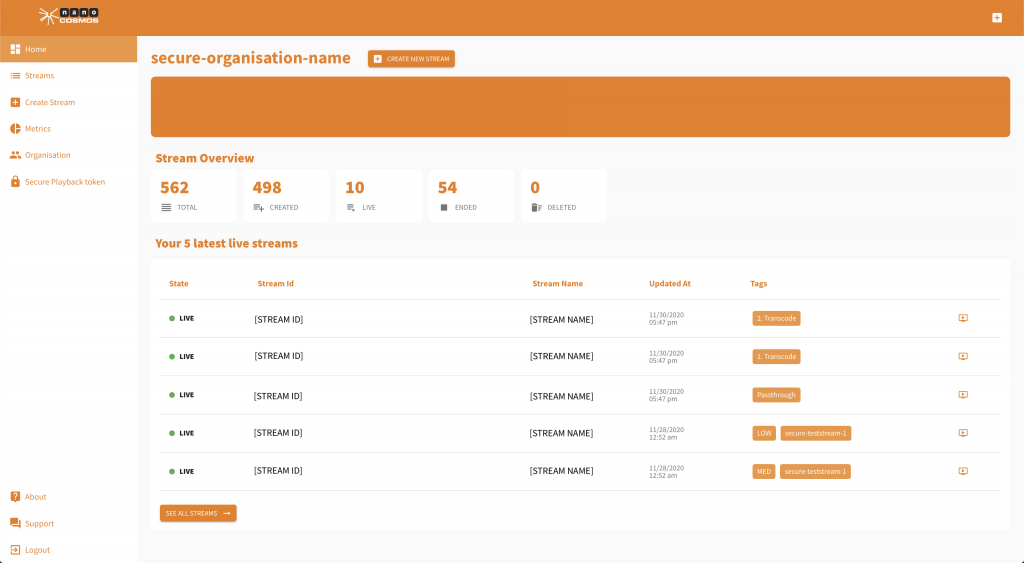 A screenshot of the new Version 2.1 nanoStream Cloud Dashboard
nanoStream Cloud Dashboard Version 2.1 wrapped up:
 Intuitive look and feel
 Compatible with all browsers and devices.
 Consolidated stream / organization overview
 Easy stream creation
 Ingest from your RTMP Live Encoder or New! from the built-in nanoStream Webcaster
 Live transcoding and Adaptive Bitrate Playback with Ultra-Low-Latency
 Secure token playback
nanoStream H5Live Player nanoPlayer Widget, plays on all browsers, incl. the unique ULL-HLS mode for Safari on iOS
Code snippet and API to copy/paste for your own web page

global Network (nanoStream CDN)​​ for 24/7 operation



Instantly go live
For nanoStream Cloud customers
Use your bintu credentials to sign in.