In mid September, Amsterdam once again hosted the IBC Show, reuniting video and audio lovers, evangelists and professionals from all over the world to learn about the future of the broadcasting industry.
Hall 14, better known as the Content Everywhere Hall, has been taken by live streaming companies and enthusiasts looking for new trends and technologies to improve their businesses. As expected, Interactive Live Streaming was a hot topic, and ultra-low latency played a major role at this year's IBC.
nanoStream Cloud & H5Live Player, a reference for true interactive live streaming, got a lot of attention during the show. In full production with key market players, nanoStream Cloud & H5Live Player is perfect for interactive use cases, as iGaming, Live Auctions, Webcasts, eSports and Trivia Game Shows, enabling true use engagement.
At IBC, customers and visitors could check a hands-on demo and learned important features of nanoStream Cloud & H5Live Player:
Device compatibility: playback on all HTML5 browsers, including Safari on iOS
Scalable: any audience size
Global: ULL CDN with PoPs around the world
Complete: add nanoStream Apps and SDKs for a complete solution
Plugin-free: end-to-end browser-based workflow with nanoStream WebRTC.live
We have prepared a video to show you some of the best moments we had at IBC 2018, and how nanoStream Cloud & H5Live Player is delivering live streams around the world in 1 second!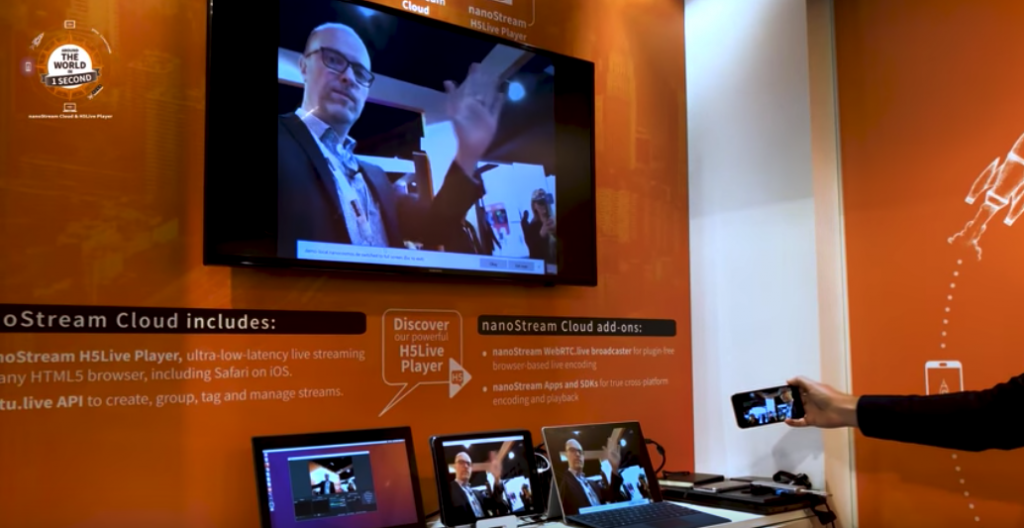 During IBC, Oliver Lietz, nanocosmos CEO, has joined the panel " Tackling latency in live streaming: reducing the delay between broadcast and OTT". The discussion brought up the challenges and difficulties of ultra-low latency, and how business worldwide have been working to enable better user experiences.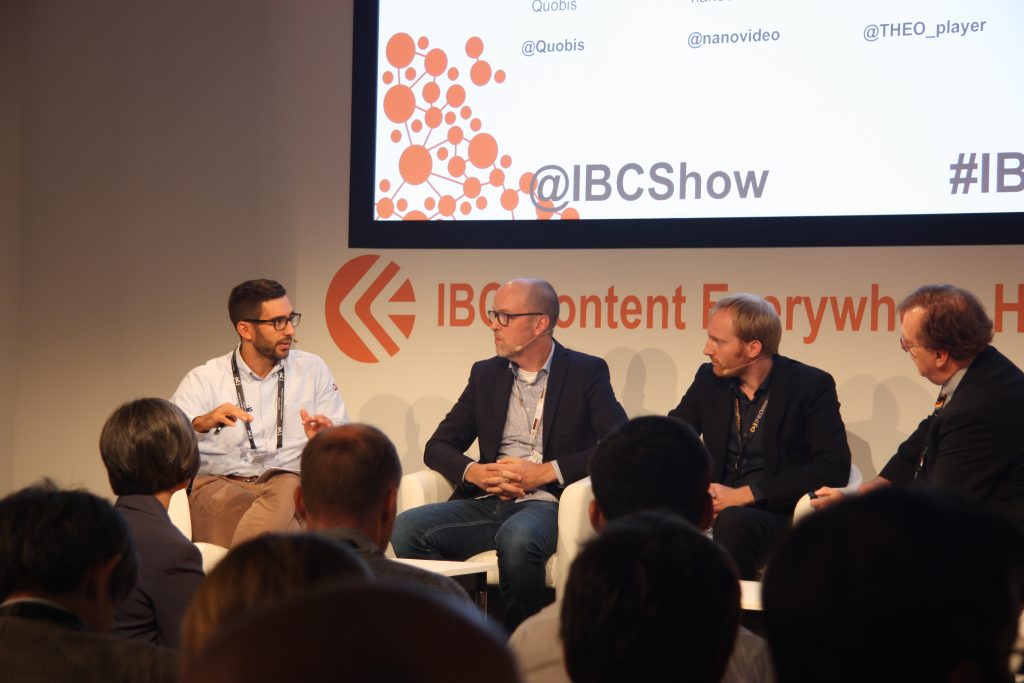 If you missed IBC18, you can visit us at Streaming Media West in November in California! Click here to book a meeting.