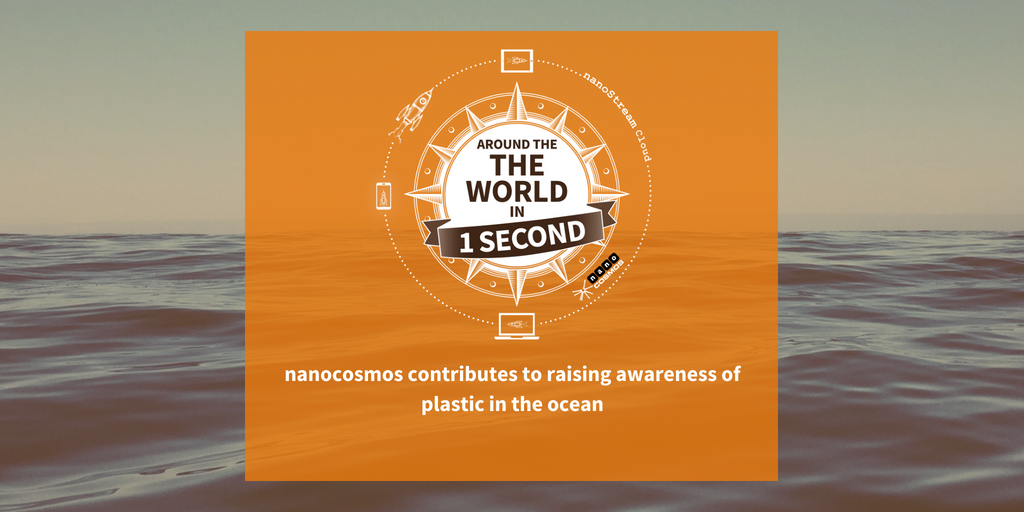 nanoStream Software and nanoStream Cloud were used for streaming live massive operation to remove fishing nets from the world ocean
On June 8th, nanocosmos supported the first underwater Live Stream: a celebration to the World Oceans Day, when a group of volunteer divers completed an underwater mission to remove fishing nets from the depths of the Aegean Sea in Greece.
The operation was organized by Healthy Seas together with Ghost Fishing, Cousteau Divers and Atlantis Oia. The subsea technology was provided by Seascape, Dutch subsea technology company, that chose nanoStream Software for live encoding, and nanoStream Cloud, as live streaming partner. "Carrying out a first of its kind two-way communication underwater live stream was a very complex operation which we were able to complete successfully due to the tremendous efforts a truly amazing team" said Pascal van Erp, Founder of Ghost Fishing.
"The initiative is fantastic and we are happy to help raising awareness for the amount of plastic in the ocean" said Oliver Lietz, nanocosmos CEO. The mission was streamed live all over the world for educational purposes, and ended up collecting an approximately 150 meters fishing net. " We hope this action will help people in Santorini and all over the world realize the critical state of the Ocean and unite to stop its destruction" said Pierre-Yves Cousteau, one of the organizers.
The live stream was available worldwide in ultra-low latency due to the integration of H5Live Player, an unique technology for delivery and playback on any device and HTML5 browsers. "Interactivity is important in any content, and engaging the audience plays an important role to achieve the success. nanoStream Cloud is being wisely used in interactive use cases where every second literally counts. This project proposed by Healthy Seas just confirms that nowadays every use case needs ultra-low latency", said Oliver.
You can watch the Live Stream by clicking here.
About nanocosmos
nanocosmos, Berlin-based, 20 years of video and audio expertise, enables worldwide interactive live streaming with ultra-low latency for your business.
nanoStream Cloud includes the unique nanoStream H5Live Player for ultra-low latency live video and audio playback on all HTML5 browsers and devices.
Powerful Live Encoding can be added with our nanoStream Apps and SDKs and plugin-free in the browser with nanoStream WebRTC.live.
nanoStream Cloud is a scalable solution for use cases where every second counts. You can use it completely end-to end or as low latency CDN to extend your existing live streaming workflows. Go live around the world in 1 second!