Businesses worldwide are quickly adopting live video streaming for their ventures. The diversity of applications shows why:  classic video conferencing and webcasting tools, TV broadcast-like applications for sports and e-sports streaming, telehealth applications like doctor's appointments via a tablet, or social media streaming apps for user generated content (UGC) are only a few of the possibilities.
Live video streaming makes content more accessible and communication simpler. This recent Apps World post lists Periscope, the #1 live video streaming app, as one of the 11 social media apps to "break out in 2016". And Facebook Live has followed the trend, sparking success among celebrities and media organizations.
So – how can you enter the game and use live streaming in your own app, for your own brand?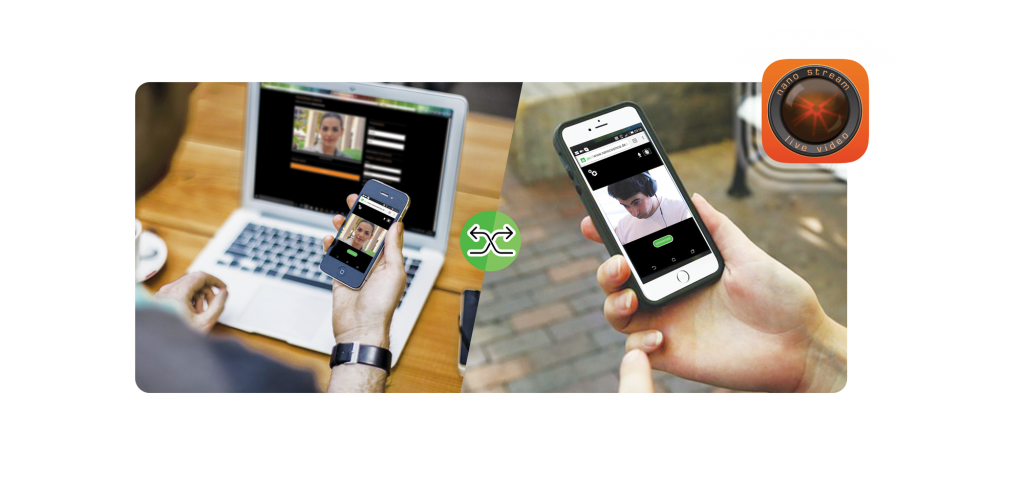 How can you roll out live video services successfully, across multiple platforms—desktop, mobile, and browser? Here are some of the key challenges you might face:
Live encoding: how to obtain a perfect camera signal and send it to the internet, even in unstable networks ?
Live streaming and delivery: how to achieve a stable stream transport under all conditions? how avoid complicated server setup, installation and maintenance processes?
Scalability: how can a wide audience in different streaming environments benefit from high quality live streaming?
Playback: how can your live audience or communication partner receive the best possible user experience? How can I deliver to any possible end-user device, no matter which format it supports?
Latency: how can I keep end-to-end latency low to support communication applications?
Different standard and formats enable live video streaming, depending on operating systems, platforms, and browsers. Find out which format works best for your use case and consider these challenges that might come up in the process:
Set Up: Setting up the live stream and maintaining good quality delivery requires know-how around server installation and maintenance.
Stable Streams: Your stream and camera signal needs to stay stable even in unstable network conditions for playback on a global level. This requires a high quality adaptive bitrate algorithm and quick reconnect workflows.
Cross-platform Playback: Check for playback quality on various platforms and devices. Your playback software should allow you to share multiple streams of the same event, or have a large worldwide audience.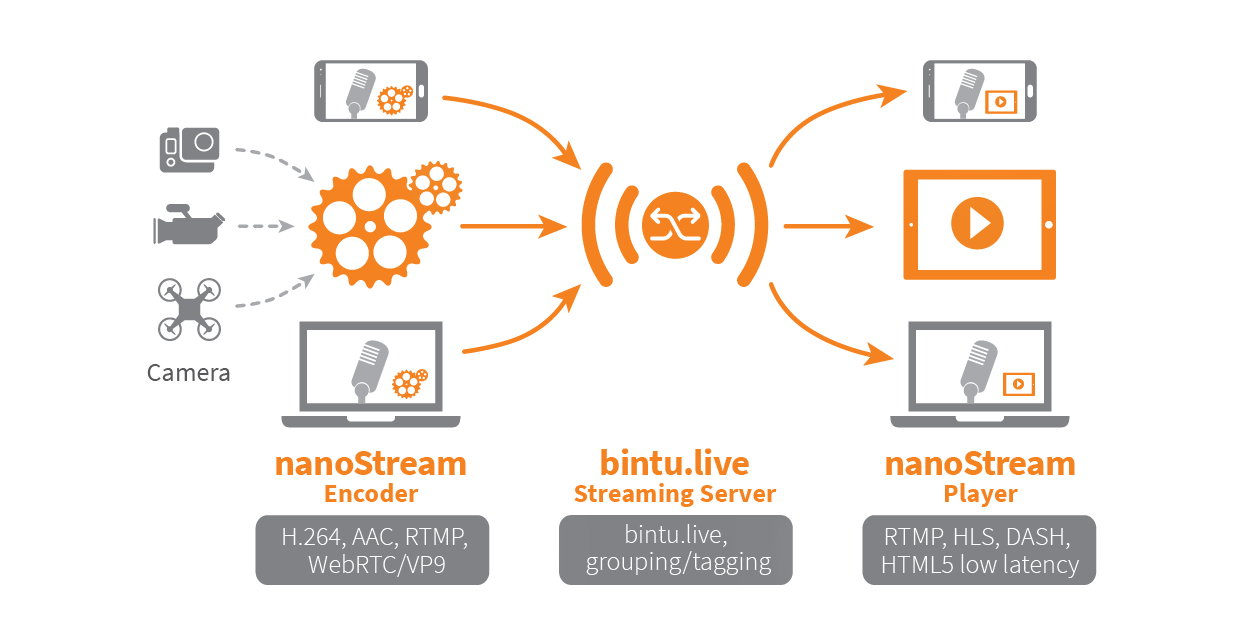 There is a lot to consider if you decide to integrate live streaming into your brand's application. But these challenges in live video encoding, streaming, and playback can be overcome if your chosen live streaming software guarantees the following aspects:
Compatibility with several encoding devices, like professional broadcasting cameras, phones and tablets, or even cameras for outdoor activities, like the GoPro devices.
The software has to guarantee a smooth stream, with low latency and stability in all network environments.
Streaming through a secure server, or have the possibility to run the stream through your own server for complete control of the process. Complete solutions from encoding to playback with a server included are applicable to various use cases.
Make sure playback is enabled on any device and that the software supports portrait and landscape video. This way anyone can connect to your streams, with no restrictions due to different devices.
If you use live streaming for events, sharing several streams of the same event on one screen is a great feature. Choose a software that lets you tag streams and display them in groups.
If you are interested in a complete live video streaming solution that guarantees stable streams and low latency, find out more at nanocosmos.de. Here you will find a flexible and customizable solution for your live streaming use case. With encoding, streaming, and playback from the same source and professional support, the team provides cross-platform SDKs for developers and branded apps for business.
This article was initially published on the Apps World blog.