Disciple Media creates branded apps that connect musicians, health experts, film stars, sportspeople and other influencers with their fans on a relational, direct level. With nanoStream software they build personal apps that tap into the world of smartphone-fans. They provide instant live streams that allow artists to reach their fans in a personal way, wherever they are.
"nanocosmos technology allows us to create a direct channel between some of the best known content creation talent in the world and their fans," says Ben Morfoot, Head of Product & Data at Disciple Media.

Using nanoStream, Disciple Media provides a high quality and stable live stream for artists at all times. The talent hits "Go-Live", sending a push notification to fans who aggregate in the 'waiting room' until the stream is activated by the talent. Fans can watch and comment, and the talent can respond in real time. Artists retain full control over their streams, and the streams can be archived within the app. A range of content creators use the technology to connect directly with their fans, like Rufus Wainwright, US-electronic music duo Odesza, or the legendary Rolling Stones, who launched their app with Disciple Media this month.
Landing page for Rolling Stone fans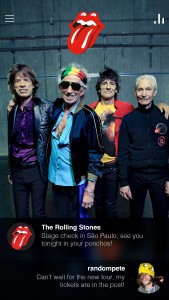 Landing Page for Odesza fans.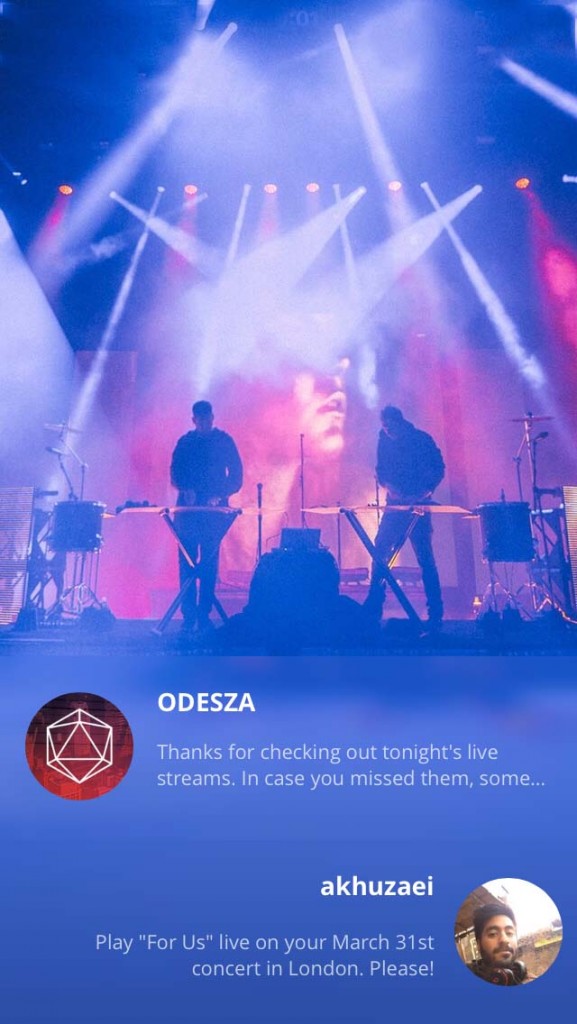 In the same app, the talent can share photos and videos, chat with their fans, share exclusive musical content or post tour and appearance updates. The "Go-Live" feature however is an integral part which makes Disciple Media's apps unique. As all products built with nanoStream, "Go Live" is also available on laptops allowing far more flexibility (multi-camera feed, video overlays, live stream direction) for more important streams, such as the live transmission of events.
Disciple Media and other app developers choose nanoStream for its cross-platform flexibility, low stream latency, and the end-to-end services. nanoStream's software is available on mobile phones, Windows and Mac OS, and directly through browsers. With a latency below one second live video is shared instantly and in high quality.
Find out in this post how to build your own app and share live

streams with customers and fans around the world! We offer a full end-to-end service to create your personal branded app, which lets you share events and user-generated content wherever you are.
Contact us for support and more information.
All images © DiscipleMedia.com
Follow us on LinkedIn for newest updates!