nanocosmos is hiring software developers.
Interested in Live Streaming? Work in a creative team with high skills in Berlin?
We are building nanoStream Cloud, the unique live streaming platform for interactive live streaming, with a global scale and worldwide customer base. We're working hard, having fun, and create great products! Come and join us!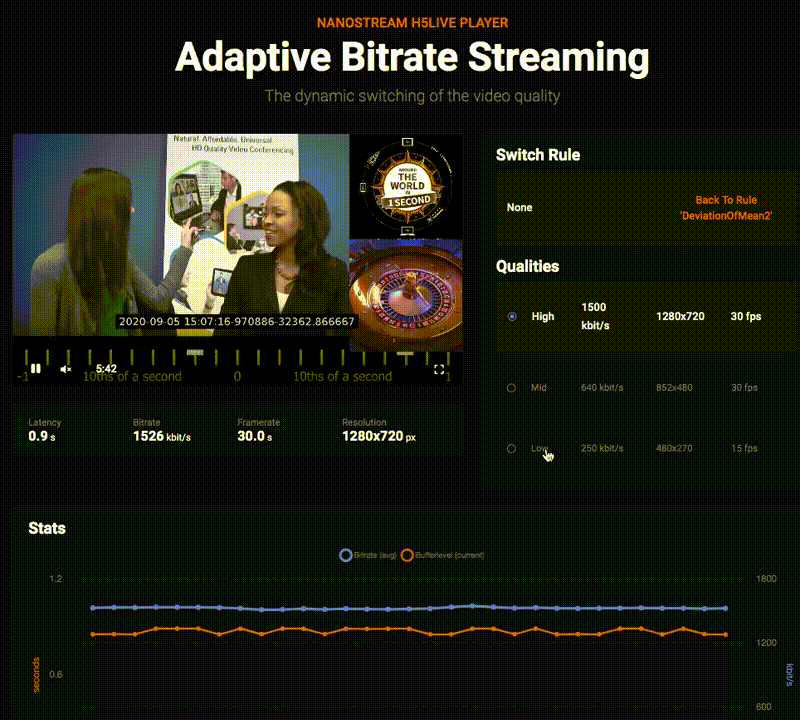 We are looking for a script developer (Javascript / Node.JS) for API, frontend and backend development.
You will work with our nanoStream Analytics team to design and implement dashboards and services for our live video-based streaming applications, based on our Javascript development stacks.
We are looking for passionate, hard-working, and talented Software Engineers who have experience building innovative, mission critical, high volume applications that customers love. You will have an enormous opportunity to make a large impact on the design, architecture, and implementation of cutting edge products used every day, by people you know.
Responsibilities
Responsible for the development and maintenance of key system features
Will work on integrating our metrics and analytics backends with responsive web based frontend dashboards.
Will work with other team members to investigate design approaches, prototype new technology and evaluate technical feasibility.
Will work in an Agile environment to deliver high quality software with short iterations.
Qualifications
BS/MS in Computer Science or equivalent.
3+ years of experience.
Strong experience writing HTML, JS and CSS cross-browser compatible code
Strong experience in JavaScript (Vanilla, React, Express, Node.js), incl. testing/debugging
REST API Design and Implementation
Experience with agile workflows, git, ticket based team work, instant messaging
Experience building scalable infrastructure software or distributed systems for commercial online services.
Experience in packaging and deploying software (npm, grunt, webpack, …)
Preferred Qualifications
Experience developing and deploying software services
Experience with analytics and metrics workflows
Experience with search databases, preferably elasticsearch
Experience with visualising charts, e.g. chartjs, d3
(Optional) Typescript
Experience with video streaming and cloud services
Excellence in technical communication with peers and non-technical cohorts.
Strong sense of ownership, urgency, and drive.
One or more of these non-technical skills
English language (German optional)
Agile, iterative development approach with short release cycles- interest to work with international teams and customers
Our main office is in Berlin, Germany.
Remote work, part time, contract work is possible.
What we offer
Work from home or in our office located in Berlin
A diverse and vibrant international environment
Responsible self-organized work in an agile team
The chance to have a significant impact on a growing technology company in Europe with a global outreach
Flexible work options, free benefits like coffee, drinks, fruit, recreation
You will have a direct impact on how people worldwide use our live streaming service
Flexible environment with insights into technology from the inside and the outside (live video end-to-end, from the camera to the viewer)
Challenges, space for creativity and taking ownership
Why We're Different
We're not sitting around wondering what the product is and burning other people's money while expecting everyone to work ridiculous hours for little reward. We're profitable, organized, and already providing a unique solution that delivers huge value to our partners and customers.
If you're excellent at what you do and want to apply those skills to solving a genuinely challenging problem together with a great bunch of people, you've come to the right place. To take the next step, send us your CV and a brief message explaining why you're the perfect fit!
We appreciate diversity and encourage women and minorities to apply.
Are you up for a challenge?
Please submit your complete application below including your salary expectations and earliest starting date.
jobs@nanocosmos.de