nanocosmos @ The IABM Future Trends Channel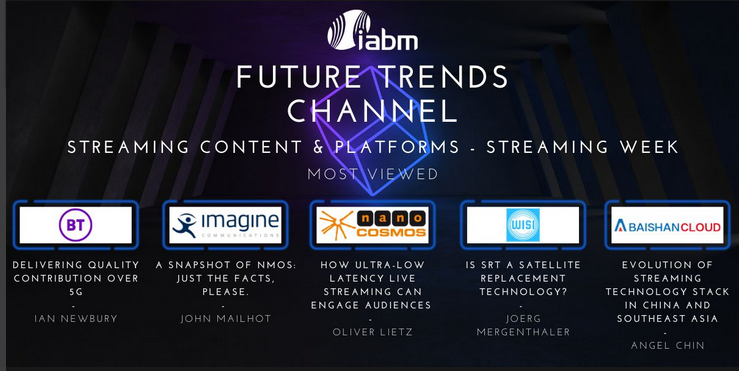 New trends have emerged in the live streaming industry with audience interaction. Adding live interactions such as Q&A sessions, feedback, comments, votes, polling etc. to live video streams is a key requirement now for many industry applications. Enforced and accelerated by the pandemic situation in 2020, a lot of event based applications can only be done virtually connecting to audiences remotely. The key factor is being able to instantly reply and interact with presenters. This is valid for many different applications like music events or town hall meetings.
We are sharing a video about new case studies at The IABM Future Trends Channel, an online launch pad for innovation with a packed agenda of presentations that explore up-and-coming technology and business trends. Registration is free and allows access to videos and presentations posted during Streaming Week at The IABM.
Contact us to learn more or register at The IABM Future Trends Channel to access on demand content.